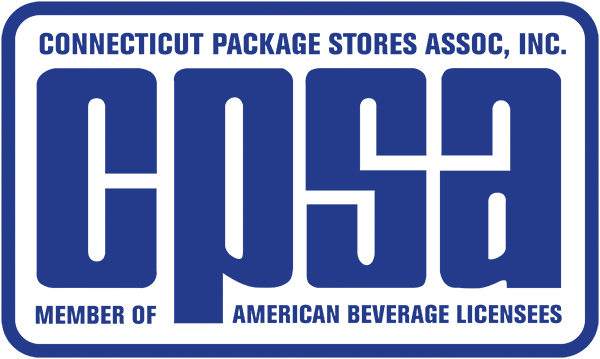 March Industry Update
By Carroll J. Hughes, Executive Director, Connecticut Package Store Association
There are several bills that have been filed regarding alcohol beverages, some of which recently had a public hearing. Two of the bills, sponsored by the House Chairman of General Law, David Baram, would increase penalties for violating alcohol beverage regulations and statutes.
These bills, HB 5925 (which would make intentional violation of the alcoholic liquor minimum bottle law punishable by larger fines and suspensions) and HB 5923 (preventing the publication of advertising by liquor retailers that suggests discounts are being given for liquor regulated by minimum bottle pricing) would affect retailers like Total Wine & More, which defiantly violated below minimum price posting laws in August of 2016.
CPSA testified at the January 31, 2016 bill hearings in favor of supporting a non-renewal of all permits for any store with a consistent history of permit violations. Testimony was presented at the hearing stating that Total Wine permits should not be renewed based on the violations that have occurred in Connecticut, and in other states.
The deliberate practice of violating minimum pricing law has occurred with the company in several states over the years, including its Norwalk location.That store was fined in Connecticut in 2014. Fines also occurred in New Jersey, Pennsylvania and Texas. Total Wine also violated Massachusetts minimum pricing laws last month and is currently suing the state, challenging the laws it violated.
The two bills in Connecticut are strongly supported by retailers and members of the General Law Committee. These bills would impose a fine of $25,000 per violation. Another would impose a $50,000-per-day fine and a 10-day suspension for each violation per store.
CT General Statutes Sec. 30-47 allows revocation by the Commissioner when the permittee violates statutes in this or any other state. It was uncertain at press time if CPSA will call for an investigation by the General Law Committee of the process that granted Total Wine's four permits.
The deadline date for General Law to report bills from the Committee is March 14. Amendments to bills on the floor can be added to any bill up to June 7, when the legislature is scheduled to adjourn.
In other CPSA news, we will be hosting our annual CPSA Golf Tournament on Wednesday, June 14, 2017 at Whitney Farms Golf Course in Monroe, Connecticut. Please save the date. This year's event will feature an exciting day of friendly competition, raffle prizes, and of course, the coveted "Hole-in-One" prize of $10,000. We thank you for your generous support every year and look forward to seeing you at the tournament. Call the CPSA office at 860-346-7978 for retailer team sign-up, tournament information and sponsorship opportunities, or email mdaley@ctpsa.com.
For more information on any of these topics and more visit CPSA online.