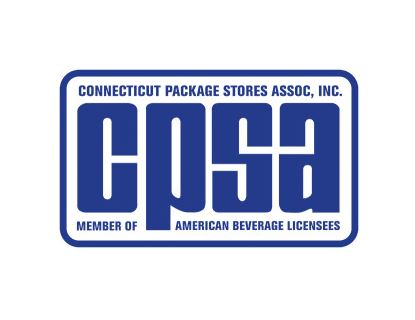 By Carroll J. Hughes, Executive Director, CPSA
What's Settled, What's Not
Several legislative proposals were raised in the 2019 legislative session that, if implemented, would have substantially reduced the livelihood of all Connecticut package stores.
Despite significant lobbying and media campaigns deployed by a variety of opposing forces, the Connecticut Package Stores Association (CPSA) was successful through its strategies and lobbying efforts in defeating harmful bills and proposals thus far in the legislative session.
One proposal, which was advanced by Walmart and Target, would have allowed all box stores that do not currently meet the 51% food sales requirement to sell beer. The proposal was worded so beer could be sold by any store of 6,000 square feet or more that allocates just 20% of its space to food products.
Another proposal would have allowed all chain convenience stores to sell beer. A similar proposal was raised by gasoline retailers, which would have allowed the sale of beer at gas stations.
A couple of larger and chain package stores proposed changes which would have allowed up to 10 permits under common ownership from the five permits currently allowed for ownership by one party. The same chain store interests also proposed an increase from one item allowed for sale at 10% below cost per month to what could have been over 200 items in wines and spirits and dozens of items of beer. This would have been possible due to identifying factors in the language being changed from "stock keeping unit" or "SKU" to "brand and size."
The proposal would have allowed 10 "brands" of spirits and 10 "brands" of beer per month to be discounted. For example, this would have allowed around five to 20 items under one brand of flavored vodka, which is sold in the same-sized bottle, to be sold at a discounted price. Likewise, it would have allowed a brand such as Budweiser to put every one of its products of one size to be put on sale at 10% below cost. This is very significant since three or four brand items of beer could make up over 60% of all beer sales.
Another unique proposal would have returned the practice of "dealing" where manufacturers channel money to wholesalers to give to retailers as promotions or discounts. In the past, the practice in Connecticut and other states was used to exclude other products from the marketplace and to bolster one's own brand. A recent scandal in Massachusetts resulted in an almost million dollar fine for such practices in regard to beer sales by a distributor. This would be a system of payoffs or bribes classified as promotions.
One issue that remains active would allow out-of-state retailers to sell and ship wine directly to consumers in Connecticut. Although the issue is said to be for obtaining rare wines that are not available in Connecticut, it opens the door to most mail-order companies that are designed to bypass in-state retailers, wholesalers and the entire Connecticut tax and regulatory structures.
CPSA Retains David A. Baram as Association Attorney
The Connecticut Package Stores Association (CPSA) announced its new retainer of Attorney David A. Baram as its association attorney. Baram is a natural successor to CPSA's former association attorney, Richard Goodman, who is a mentor and good friend of David's.
As a former member of the Connecticut State House of Representatives and Chair of the General Law Committee, David has a well-founded understanding of local liquor industry issues. David will be available to the association for assistance with internal and external legal issues, amending legislation and local member issues.
Stephen Downes, President of CPSA, said, "We are very pleased to have David representing the association. Not only is he a great attorney, a very accomplished legislator and familiar with alcohol beverage law, but he is known to all as a wonderful person."
David currently serves as Managing Member of Baram, Tapper & Gans, LLC in Bloomfield, Connecticut. To read Attorney David Baram's full biography, please visit http://ctattys.com/about-us/.