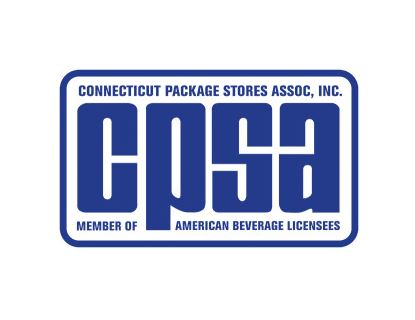 By Carroll J. Hughes, Executive Director, CPSA
Proposed legislation is now revealing provisions of serious concern to our state's industry. Many of you, our members, showed up to listen and to offer your testimony on February 28 during the hearing.
Last week, The Connecticut Package Stores Association (CPSA) spoke against numerous provisions in House Bill 7184, "An Act Concerning the Liquor Control Act," except for those creating equity and benefits for small Connecticut manufacturers of alcohol beverage products. The bill is currently before the General Law Committee.
CPSA opposed provisions including:
• The sale of wine by out-of-state retailers and manufacturers for direct shipment to in-state consumers
• Increasing the number of items available for sale at 10% below cost from one (1) to 20 or more items identified by brand and size
• Increasing retail permits from five (5) to 10 stores held by one entity
• The elimination of franchise protections for wholesalers and their suppliers
• Allow beer sales in big box retailers (ex. Walmart, Target and others)
Another provision which CPSA opposed would allow the provision of free goods, cash or other benefits from manufacturers to retailers to lock in sales, which is a type of retail bribery.
While such practices are prohibited in most states, HB 7184 would eliminate the ban in Connecticut. These pay-to-play practices have been used by manufacturers to eliminate competition.
Those with the most money can push any product into the marketplace, forcing others out.
Section 12 of HB 7184 removes the language currently protecting the industry and public from such practices. The only public testimony in support of this provision to allow free goods was submitted by Ed Cooper, Vice President of Public Affairs, for Total Wine and More.
A recent article in the Boston Globe reported the use of money in Massachusetts to force certain products into the retail market, while forcing others out. Although illegal, it was being practiced in that state, and the fines to the guilty parties were upheld by the Supreme Court in Massachusetts last week.
If free goods are allowed, the quality of the product will not matter. Payoffs would have to be provided to retailers in order to remain on shelves. This would devastate small and start-up manufacturers.
It will be up to members of the alcohol beverage industry to ask their legislators to support local businesses by rejecting this, and other harmful provisions in HB 7184.
_____________________________________
Save the date.
The Connecticut Package Stores Association Annual Golf Tournament is set to be held at the Whitney Farms Golf Club in Monroe on June 12, 2019. Enjoy a day on the links, spending time with retailers, wholesalers, suppliers and industry guests. Call the CPSA office at 860-346-7978 for team sign-up, tournament information and sponsorship opportunities, or email mdaley@ctpsa.com.