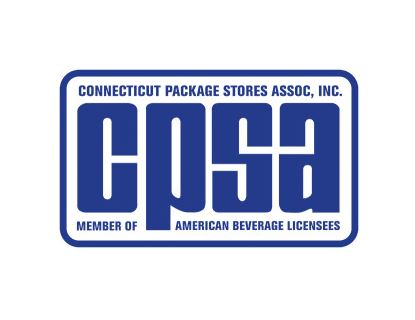 By Sean Hughes, Connecticut Package Stores Association
We are now headed into the fourth month of the Connecticut General Assembly's legislative session, with a little more than two months until it closes. Before the legislative session began, the Connecticut Package Stores Association (CPSA) team knew it would be facing one of the most aggressive campaigns to allow the sale of wine in food stores yet.
In addition to this challenge, CPSA was also tasked with meeting every one of the 36 legislators newly elected to the General Assembly and educating them on the complexities of Connecticut's liquor industry. Despite these immense hurdles, CPSA is proud to have successfully defeated House Bill 5918 "An Act Authorizing Grocery Stores to Sell Cider and Small Winery Wines," which did not make it out of the General Law Committee.
This victory was hard-earned and required months of dedicated work by our team and in coordination with our strong membership and industry partners, including the Indian American Package Stores Association of Connecticut and the Wine & Spirits Wholesalers of Connecticut, among them.
Our team met with lawmakers in person, wrote letters and emails, and made phone calls, ensuring that our message was heard loud and clear. Within the first few weeks of the legislative session, CPSA was contacted by several news outlets for comment on the issue. Through careful coordination by CPSA's Executive Director Jean Cronin, our association was able to generate several news stories that shed light on the positive impact our independently owned package stores have on the local economy and liquor industry as a whole.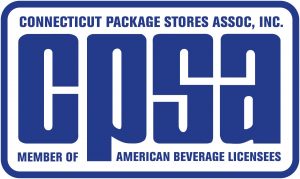 Hundreds of store owners, managers, employees and customers called their legislators and submitted written testimony in opposition to the measure. Store owners explained from personal experience how the legislation would hurt their businesses or even force them to close their doors for good. Customers expressed concern about losing the great service, selection and even friendships cultivated through the more personal experience provided by shopping at a small business.
The detrimental impact of H.B. 5918 would have been felt far beyond our members. It would have weakened the entire ecosystem supported by the local liquor industry, including our wholesalers and Connecticut manufacturers of beer, wine and spirits.
CPSA and its members have always been supportive of Connecticut wineries, some of which also sought passage of the bill. We have stayed in close communication with our local wine manufacturers throughout the legislative session and continue to collaborate with them to find ways to grow their presence in our state. We believe that we can work together to promote the growth and success of both local wineries and independent package stores.
Although H.B. 5918 is dead for the 2023 Legislative Session, the issue is certain to return year after year. Defeating the proposal will require the same level of support and energy that was shown this year and every year this issue is introduced. CPSA also continues to monitor several other pieces of legislation that may impact the industry in a negative way, including environmental legislation that may lead to the increased price of products, potential changes to the bottle bill and more.
If you have questions about why this defeat was so important to the local businesses we represent, reach out to us. To keep up with news related to the retail package store industry in Connecticut, please join CPSA or renew your membership today at CTPSA.com.