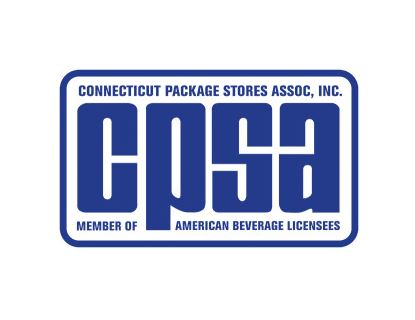 By Sean Hughes
With the constant barrage of bad news concerning the budget crisis and other issues in Connecticut, good news such as the fact that we are one of the very few remaining states with a vibrant, local business scene are often forgotten. Distilleries, breweries and vineyards have been opening and thriving in every corner of the state over the past decade, providing a strong platform for increased tourism and visits to other local businesses. Some of these craft beverage manufacturers have become very successful, distributing their products across the country and the world.
Package stores across the state have been practicing the support and promotion of Connecticut products for as long as they've been available, many dedicating entire walls of shelves and fridge cases to local products, marking them with hanging or mounted signs.
On Wednesday, February 21, 2018, a press conference was held by Speaker of the House Joe Aresimowicz and other legislators at the State Capitol to promote a new "Connecticut Made" logo. The logo is intended to promote Connecticut entrepreneurs and manufacturers and to encourage people to buy local.
Connecticut manufacturers are taking over spaces that have long been vacant in towns and cities, cleaning them up and giving new life to previously unpopular areas. They are using local resources in their products, whether it be honey from local beekeepers for whiskey, or local apples for brandy — other local business are benefiting  from this thriving Connecticut-based market.
In addition to benefiting locally farmed produce, manufacturers are using Connecticut contractors for expansions and renovations, as well as local printers and artists for bottle and can labels and designs. This is the full circle infusion of business that Connecticut has been striving for, and the Connecticut Package Stores Association has been and continues to be proud to promote these products. These industry partnershi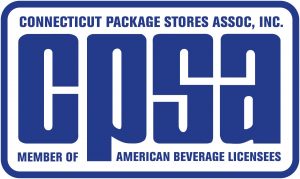 ps are what drive the growth and success of local brands, and Connecticut's economy.
In other CPSA news, Carroll Hughes, Executive Director, submitted testimony on March 2, 2018 on SB 10: "An Act Concerning Revenue Items to Implement the Governor's Budget," as follows:
"The Connecticut Package Stores Association opposes the Senate Bill 10 provision that extends the bottle bill to include liquor and wine bottles with a deposit requirement of 10 to 25 cents per container.
"If the legislature wishes to increase the bottle bill to capture more glass, plastic, or aluminum containers, it should look at the entire stream of containers, such as those sold with food or other items at convenient stores, food stores, or other retail locations. Package stores have made the bottle bill work since 1978, taking back beer and soda containers while some retailers have never taken back a container which they usually sell.
"Taking back wine and liquor bottles will consume valuable retail space for the sale of products which are important to the state's economy. Package stores are currently devoting increased space to Connecticut products, including wine, beer and distilled spirits. To take this valuable space from Connecticut products makes no economic sense for more sales, which result in tax revenue and further developments of a valuable Connecticut industry.
"CPSA suggests that the legislature take a look at the entire bottle bill with the mindset of making it less expensive to handle, redeem, and recycle. DEEP should encourage by incentive the increased use of glass for various project applications. The location of direct conveyance to redemption centers would be the best course of action.
"Good public policy would be to possibly assess a recycling fee/deposit system to all products that need recycling. A fee structure would be the most appropriate, so it could be used to fund those processes that currently face more of a burden to successfully support maximum recycling."
Finally, save the date: visit our website for more information on the CPSA Annual Golf Outing on Wednesday, June 13, 2018.