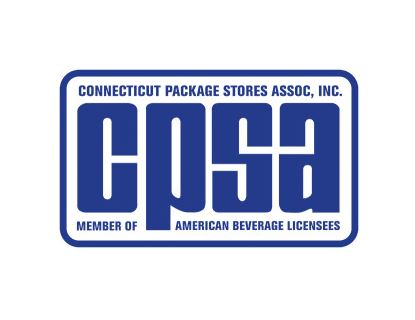 By Jean Cronin, Executive Director, Connecticut Package Stores Association
As our package stores are entering the busy holiday season, we want to thank those store owners who took the time to come out and talk with us at the regional meetings that we at the Connecticut Package Stores Association (CPSA) hosted around the state during these past few months.
We had a good turnout at each of these meetings and owners were able to discuss their concerns and ideas regarding the alcohol beverage industry with our staff and board members. We also spoke about the very busy year we are expecting at the State Capitol in Hartford in 2023 on the liquor and environmental fronts—and how we will all need to work together as an industry on these issues. We will talk about these items in more detail in next month's issue of the Connecticut Beverage Journal.
In the meantime, it was an interesting Election Day and, at press time, several recounts are underway in some close legislative races. Gov. Ned Lamont won re-election and his administration will remain in place. We are hearing that there will be some changes in commissioners and staff, with some retiring and others moving on to pursue different interests.
We are hopeful that Commissioner Michelle Seagull will stay at the Department of Consumer Protection and Caitlin Anderson will stay on as Director of Liquor Control; both have been collaborative in their working with us and are always responsive to questions and concerns about liquor issues.
As for the legislature, the Democrats remain in control of the House and the Senate, and the margins have stayed almost the same. The House has 97 Democrats to 54 Republicans, which is the same margin from the 2020 election. The Senate gained one seat this election, so the margin will be 24 Democrats to 12 Republicans.
At press time, there were several seats undergoing recounts. For now, there are 36 new legislators, resulting from 27 open seats where legislators decided not to run again, and two more incumbent legislators who lost their primaries in August. Four incumbents lost their seats on Election Day. We have 28 new legislators in the House and eight in the Senate. House and Senate Caucus leaders will be elected, but there are not expected to be any changes.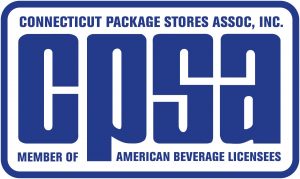 The legislative committee chairpersons will be appointed, along with committee members in the coming weeks. We have many new legislators to meet and educate about the liquor business, but most of them share the common bond of supporting our state's small businesses.
We have worked well with our three-tier system partners in Connecticut on issues over the past several years, especially the wine and spirit wholesalers, who have most recently assisted with the mandated environmental fees on nips.
The CPSA also strongly supports our Connecticut wineries, breweries and distilled manufacturers and our store members work to promote and sell those local products in their stores; many of whom showcase "Connecticut Made" sections, where they proudly display the many products made by our fellow in-state alcohol beverage manufacturers. Several of our members have collaborated to develop a social media site called Proudly CT, where Connecticut alcohol beverage manufacturers can promote their products. These are just a few of the projects we are working on together to elevate our respective businesses.
We need to be mindful that we are all Connecticut businesses—and we need to work together to promote success in this great state. The CPSA is here to support package stores every single year. We thank all stores for their support, especially our membership, which continues to grow. If you are not a member, please consider joining the CPSA today.
Jean Cronin is the President of Hughes & Cronin Public Affairs Strategies, where she is responsible for developing and implementing legislative initiatives for the firm's clients, and directing a variety of trade and professional associations managed by the firm. Cronin joined the firm in 1986 after serving as a communications strategist for the Connecticut Senate Majority Office, where she became well-versed in the politics and insight of the State Capitol. She is the Executive Director of the Connecticut Package Stores Association, following the passing of longtime director, Carroll J. Hughes.​