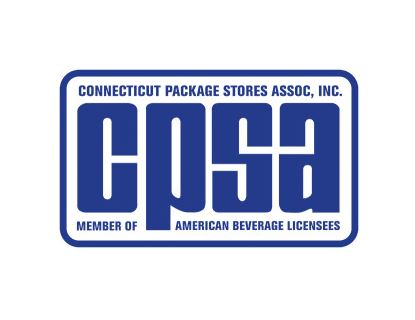 By Sean Hughes, Account Director, Connecticut Package Stores Association
For many years, members of the Connecticut General Assembly have been hearing from constituents about litter caused by 50 ml "nip" bottles on local roads and in waterways. The age-old question of how to resolve this issue has been frequently asked, but never truly answered.
By now, almost every Connecticut resident who purchases nips is aware of the new 5-cent "environmental fee" (also known as an "advanced disposal fee" or ADF) on the bottles, which was approved by the legislature in the last legislative session. Environmental fees are collected and disbursed to each municipality where nips are sold to fund cleanups of all types of litter. This solution was chosen overall in lieu of other proposals, which were found to be impractical for different reasons upon review and recapped below:
One proposed solution presented to the General Assembly in the last legislative session was to include nips in the State's "bottle bill." This would have meant the nips would be redeemable and brought back to the package store. Using package stores as redemption centers presents several issues. Most stores are very small with limited storage and floor space. They do not have room to store bottles returned for deposit redemption.
Additionally, the same brands of nips are sold by several different wholesalers in Connecticut. It would be impossible for package store workers to sort nips to be returned to their respective wholesalers, as the bottles are frequently returned with damaged or missing labels. Furthermore, nip bottles are usually consumed straight from the container, covering them in potentially dangerous contaminants.
Finally, nip bottles are not recyclable. While the redemption process was established in part to address litter, it is made solvent by its yield of clean, separated recyclables, which can be sold to end markets. This would not be the case for nip bottles, which would ultimately end up in the waste stream.
Currently, there is only one state in the nation that has a deposit on nips that allows them to be redeemed. That state is Maine, where there is only one liquor wholesaler. The language of that bill would have placed a deposit as high as 25 cents on each nip to encourage litter cleanup. That bill was defeated, but the legislature still wanted a solution to bring back to their districts to fix the issue.
Another idea that had been talked about was the outright ban on the sale of nips. As crazy as it sounds to have a ban on an alcohol product simply because of litter, it has been done in numerous places. In Mashpee, Massachusetts on Cape Cod, nips sales have been banned. On July 1 of this year, New Mexico banned the sale of nips throughout the entire state. Even here in Connecticut, legislation has also been introduced in the past that would have banned the sale of nips throughout the state.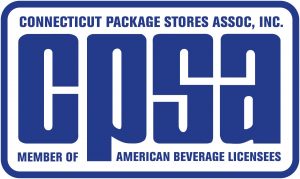 So, if banning them and placing a deposit on them are not solutions, then maybe recycling? As stated earlier, that is also not an option. The bottle's small size, which makes them so appealing to some drinkers, is also what makes them unrecyclable. They are so small that there is no effective way to separate and package them at trash facilities, and they are unable to be crushed and compacted in the same way that larger plastic bottles and cardboard are. Most town websites have a section where they list which items can and cannot be recycled; nips are always listed as items that belong in the trash.
While Connecticut may have gone the route of placing an advanced disposal fee on nips this year, advocates in Massachusetts will continue to pursue a deposit on the bottles to be redeemed at their package stores. An organization called MASSPIRG is advocating for the expansion of the state's bottle bill to include many drink packaging sizes not currently in their program, including nips. A recent article titled, "Here's How Advocates Want to Modernize the State Bottle Bill" published on Boston.com, explains the recent push in Massachusetts.
The legislation they are looking to introduce is sponsored by more than 50 state legislators and 55 organizations in Massachusetts. In addition to support at their state capitol, mayors from around Massachusetts have also signaled their support for the bill to reduce litter and waste disposal costs. The bill has momentum and has a chance to become law.
Thankfully in Connecticut, legislators understood the burden that a deposit on nips would cause for the liquor industry and the recycling system in Connecticut, and adopted the "environmental fee" proposed by the alcohol beverage industry. Time will tell what will happen in Massachusetts, but in Connecticut, we are optimistic that this fee will have a helpful impact for municipalities to tackle the nip waste and other litter in their communities.