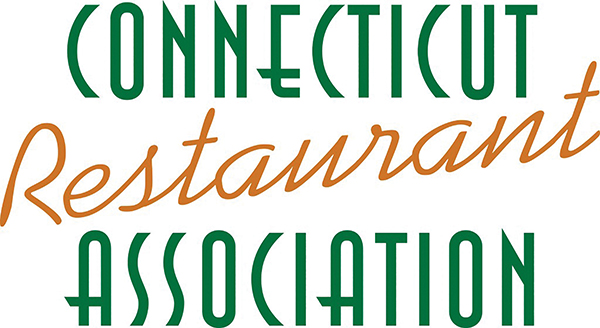 The Connecticut Restaurant Association (CRA) holds its annual Salute to Excellence Awards Dinner on Tuesday, December 1, at the Mohegan Sun Ballroom. The event honors many of Connecticut's restaurants, caterers, chefs, and mixologists. Over 400 people are expected to attend. "It is great that we have the opportunity to bring restaurant leaders from across the state together to celebrate the talent of our local chefs and the achievements of our restaurants," said CRA Board Chairman, Phil Barnett of the Hartford Restaurant Group.
This year's Awards Dinner will recognize Dish Restaurant Group as the 2015 Restaurateur of the Year. Dish Restaurant Group owns Dish Restaurant and Sorella in Hartford, and Dish 'n Dat in Canton. The CRA will also be honoring Ecolab as their Vendor of the Year, and State Representative David Rutigliano of Trumbull, as their Friend of the Industry, and induct two new members into their Connecticut Hospitality Hall of Fame. This year's honorees are Flanders Fish Market & Restaurant of East Lyme and Marcia Selden Catering & Event Planning of Stamford.  A Lifetime Achievement Award will be presented posthumously to Frederick A. DeLuca, the founder of Subway. SeLuca opened the first Subway restaurant in Bridgeport.
Awards will be given out in the following categories: Casual Restaurant of the Year, Upscale Restaurant of the Year, Caterer of the Year, Mixologist of the Year, Chef of the Year, and Server of the Year. These awards are the results of open voting and the winners will be announced at the dinner. Votes are cast online at www.ctrestaurant.org. "I am thrilled to be honoring these superb restaurants, caterers, chefs, servers and mixologists who have demonstrated a passion for offering outstanding food and beverages," said CRA Executive Director, Nicole Griffin.
2015 Finalists
Casual Restaurant of Year Finalists
Bear's Smokehouse BBQ, Hartford
Carbone's Kitchen, Bloomfield
Eli Cannon's Tap Room, Middletown
Plan B Burger Bar, Fairfield, Glastonbury, Milford, Simsbury, Stamford, West Hartford
Willimantic Brewing Company, Willimantic
Upscale Restaurant of the Year Finalists
Dalton's Restaurant, North Branford
Fresh Salt, Old Saybrook
Geronimo Tequila Bar & Grill, Fairfield
La Tavola, Waterbury
Caterer of the Year Finalists
A Thyme to Cook, North Stonington
David's Soundview Catering, Stamford
Max Catering, Hartford
Pernod Ricard Mixologist of the Year Finalists
Adam Patrick, Luxe, Westport
Derek Vitale, Max's Oyster Bar, West Hartford
Dimitrios Zahariadis, Highland Brass Company, Waterbury
Chef of the Year Finalists
Billy Grant, Grants & Bricco Restaurants, West Hartford & Glastonbury
Pasqualle Pascarella, Bar Sugo, Norwalk
James Wayman, Oyster Club, Mystic
Server of the Year Finalists
Kathy McGowan, Flanders Fish Market, East Lyme
Megan Rudman, Max Fish, Glastonbury
Kristy Mahler, Agave, Hartford
Thomas Sergi, Roma Ristorante, Oakville