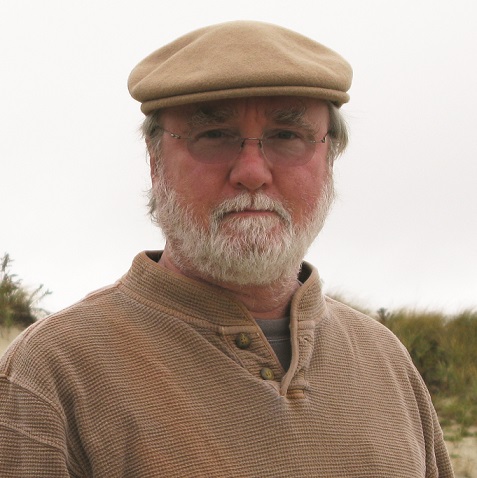 By Jack Kenny
Readers Note: This Beer Column marks the start of my 22nd year writing for The Connecticut Beverage Journal. Fortunately for me, there is no end of topics to examine in this endlessly fascinating world. Fortunately for you, the beer industry changes all the time; so I can entertain you, I trust, with the ever-evolving details.
 When I began this project in 1995, the craft beer industry had established itself but was still the new kid on the block. Not long thereafter it suffered a shake-out, but catching its breath on the rebound it has never looked back. Thanks, craft beer. And thank you gentle reader.
The industry has spent time over the past several weeks looking at numbers from the beer business, including both mass market beers and domestic craft. Reports appear to be focusing mainly on the decline in growth of craft beers between June 2015 and June of this year. Some media outlets have portrayed this as an "OMG" moment for the industry, leading readers to wonder if something bad is going to happen to all the great craft beer.
Such an occurrence is not on the horizon. The numbers tell us that the growth of craft beer – yes, it is still growing – has slowed from 13% a year ago to 6.2% this year. In 2014 it was 18 percent. These numbers come from IRI Worldwide, a reputable compiler of statistics. For beer, they examine product movement from grocery, drug, club, dollar, mass merchandiser, Walmart, and military stores. These retail outlets are off-premise only, and not 100% of the off-premise market; and they ignore on-premise sales, which are about one-third of the craft beer business.
Bart Watson, chief economist for the Brewers Association, the craft segment's industry group, weighed in following the rash of scare stories. "That growth was slowing wasn't new," he said. "Craft brewing growth slowed from 18 percent to 13 percent from 2014 to 2015, but that wasn't a huge concern for the industry since the absolute growth of the industry was still very large. It's only natural that as craft gets a larger and larger base, growth rates will slow."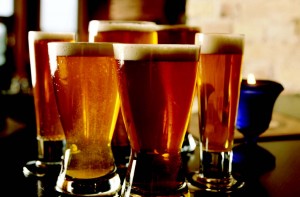 As with everything, a look at the larger picture puts things in perspective. In 2007 there were about 1,700 breweries. Today there are 4,600. Craft beer has been penetrating deeply into more retail channels and faces competition from other brewers as well as other types of drinks. Double-digit growth, wonderful as it sounds, brings challenges of its own. The industry's production in 2014 rose by 6.5 million barrels to 22.1 million, a growth rate aptly described by Brewbound.com as "furious" and "unlikely to continue long-term."
Statistical information in any industry is strongly influenced by the major players. In the craft sector those include Samuel Adams, Sierra Nevada and New Belgium. Nielsen figures revealed that combined volumes for the top dozen craft brewers grew just 1% during the three months to May of this year. IRI now reports that fully half of the top 30 craft brewers are experiencing volume declines, and for six of those 15, the declines are in the double digits. IRI numbers show that Samuel Adams, for example, had $43 million in sales through the tracked retail outlets in the first half of 2014. Two years later that number was $37.5 million.
Growth, it can be deduced, is coming from the thousands of small craft brewers.
As mentioned in my previous column, craft beer is encountering serious competition from flavored malt beverages, ciders, hard drinks, such as tea and lemonade, and spiked sodas. These are no small threat, and brewers are starting to produce products in these categories to capitalize on the trend. Craft beer consumers are also sending feelers deeper into the spirits and wine zones, and a few growing imported beers are among their choices.
What of our commercial beers, our Bud and Bud Light, Coors Light and the Miller family? The industry is watching a steady drop in volume. Nielsen reported that sales for the top three light beers declined an average of 4.4 percent during the three months ending in May. When you watch the 30-packs roll en masse out the door lately, especially over the July 4 weekend (during which Americans spent $1 billion on beer), it's hard to imagine that the suits in the board rooms are gnashing their teeth over dropping sales.
Jack Kenny has been writing The Beer Column for The Beverage Journal since 1995. Write to him at thebeercolumn@gmail.com.