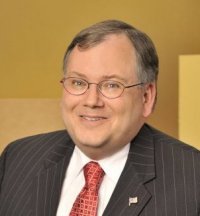 By Jerry Farrell, Jr.
The State of Connecticut Liquor Control Commission and individual towns have multiple ways of compelling compliance with state liquor laws and municipal ordinances. A recent situation has brought to light the many "tools in the toolbox" that government leaders have for dealing with a problem establishment.
In West Hartford, local officials have pursued Los Imperios, a local restaurant, for alleged violations of municipal ordinances. On October 5th of this year, the town filed suit in Hartford Superior Court, arguing that Los Imperios is a public nuisance, breached their entertainment license and violated numerous town ordinances, and should be found in violation of the state's public nuisance statute.
While generally it is only the Liquor Control Commission that can shut down an establishment with a liquor license, if a restaurant is found to be a public nuisance, the Chief State's Attorney can file a complaint in Superior Court to cease their operation.
We may see more use of the public nuisance statute in liquor situations, since the statute was recently amended. Public Act 2017-87, effective July 1, 2017, amends the definition of public nuisance.  Be advised that three or more arrests for sale or delivery of alcohol to a minor may now result in your business being shut down as a public nuisance. It's not an automatic; the Chief State's Attorney must file a complaint in Superior Court. But it's a tool in the toolbox that local government may use to pursue you if you are often coming to their attention.
So what makes a premises a public nuisance? One or more of this laundry list of sins may help you meet the definition: prostitution, promoting prostitution, gambling, sale of controlled substances, sale or delivery of alcohol to a minor, maintaining a chop shop, inciting injury, murder or manslaughter, assault, sexual assault, fire safety violations, firearms offense, and violation of a municipal ordinance.
Of particular note to the average liquor licensee is that sale to minors, fire safety violations and violations of town ordinances are all possible triggers for being defined as a public nuisance.  Specifically, the amended statute has a very high standard of three sales to a minor in one year as the trigger for nuisance. As those in the liquor business know, one single incident can sometimes be deemed three separate sales, if multiple minors are involved.
Fire safety is also a problematic issue that may be easily triggered. Many restaurants and cafes fail to get fire marshal approval prior to renewal of their liquor license. If a local fire marshal wanted to write up a violation, he or she could argue that every day out of compliance is a separate violation: so, those that fail to complete their fire safety check are at risk of falling into the definition of nuisance.
And municipal violations? Things like noise spilling out of your establishment or occurring in your parking lot might be considered a violation of a local ordinance. Three citations for noise and suddenly your business is at risk.
The lesson here is learning the depth of the pool you swim in. In other words, learn the rules by reading through the state liquor statutes and the local ordinances. The state statutes and regulations for liquor can be found at www.ct.gov/dcp/cwp.
Most local ordinances can be found on the website for the municipality in question and some are searchable documents, where you can plug in search terms such as "liquor," "alcoholic beverages," or "noise" to help in finding relevant information.
Proactively protect your business, by creating appropriate policies and procedures to ensure your employees know what the laws are and how you want to ensure compliance. Do you have a training manual, or have you put your employees through a training program, that teaches them how to "card" patrons, recognize the signs of intoxication, or handle difficult situations where the service of alcohol has to be cut off? When you have questions about the liquor laws, do you have a knowledgeable attorney you can call to get your questions answered?
There is no question that some of these problem sites, where alcohol is served, are going to receive further attention from state and local authorities. But while they are out visiting the problem sites, will local police or liquor control agents also visit your establishment? And are you ready for that visit and what they will find?
This column is not intended to be legal advice; consult an attorney for answers to your specific questions and situation.
Jerry Farrell, Jr., is an attorney-at-law in private practice in Wallingford. He served as Commissioner of Consumer Protection and Chairperson of the Liquor Control Commission. Farrell represents clients in all three tiers of the industry. Through Connecticut Liquor Law Educational Services LLC, he offers a variety of instructional courses covering areas of interest to the industry. Contact at jerry@ctliquorlaw.com.