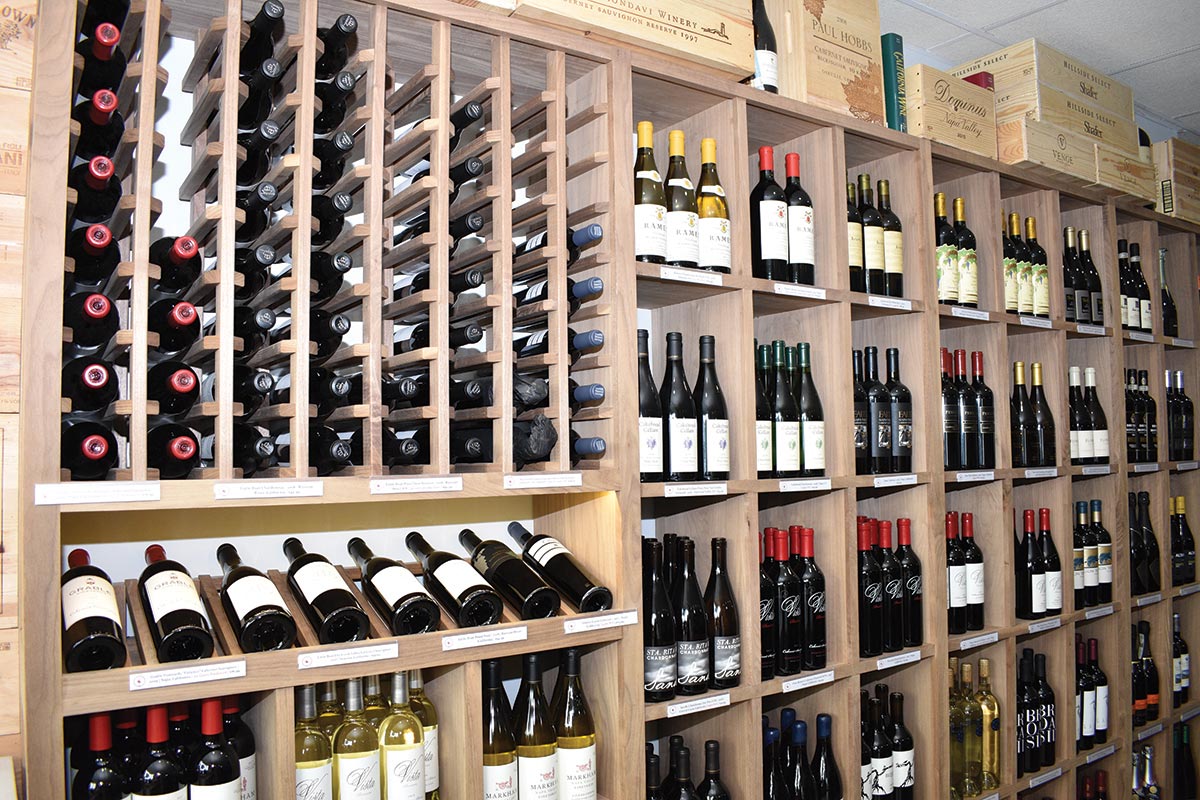 DB Fine Wines
111 Cherry Street Store 5A
New Canaan, CT
Square footage: 700
Years in operation: 2½ years
By Sara Capozzi
Nestled in the Gold Coast town of New Canaan, DB Fine Wines offers rare and unique selections from boutique, and often obscure, wineries from around the world. The bottles are arranged on custom-made cherry wood shelves in the shop by geographic area; from California and the Pacific Northwest to South American and European countries, wines of more esoteric varietals and regions can also be discovered. The link between these bottles, says DB Fine Wines' CEO and Founder David Fieber, is their superior quality regardless of price point.
"Fine wine doesn't need to be expensive," Fieber said. "We focus on every single region. I have a very good palate, so I try the wine, I do the homework on the wine, and we do the homework in the marketplace. I seek out small, artisanal producers. We have a saying here: 'You follow the great wine makers.'"
That's part of how Fieber and his staff of seven approach customer service. They also follow the customer's lead, taking the time to learn the preferences of shoppers, then matching wines to their tastes.
"Just because a publication gives a wine a big rating, doesn't necessarily mean it's right for a person. [So] that's what we do; we learn our customers' palates as wine advisers, and we guide them to great wines that we think they would enjoy," he said. "We're very unique in that if we recommend a wine to palate, we stand behind it 100 percent; and if the customer calls us back and they're not happy with it, we will switch them out of that wine and into a wine that they are happy with."
The DB team also keeps notes about each customer's preferences in its store database, creating an easy access recall for tailoring recommendations or new brand introductions. "They really appreciate the small, boutique atmosphere of what we provide," Fieber said.
Most shoppers are from New Canaan or nearby towns, and its following is gained through word-of-mouth praise and the popularity of its themed, sit-down tastings, which are free to attend with no obligation to buy.
Still more customers are earned through online avenues, such as Wine Searcher, Fieber said. Through DB Fine Wine's website, shopping is quick and easy, with options to search for wines by region, varietal and format size; and they shop with confidence, as everything that is listed on the website is physically available in DB's brick-and-mortar store. Topping it all off is the convenience of pick-up or delivery and shipping services.
Keeping its focus tailored to small-scale wines and offering unique, high-quality finds is a successful model for the team at DB Fine Wines. "We're not trying to be big and commercial; we're trying to be small and boutique," Fieber said. "We do not put a single bottle on the shelf without tasting the wine. A lot of people sell things off ratings … we put our own seal of approval on the wines."