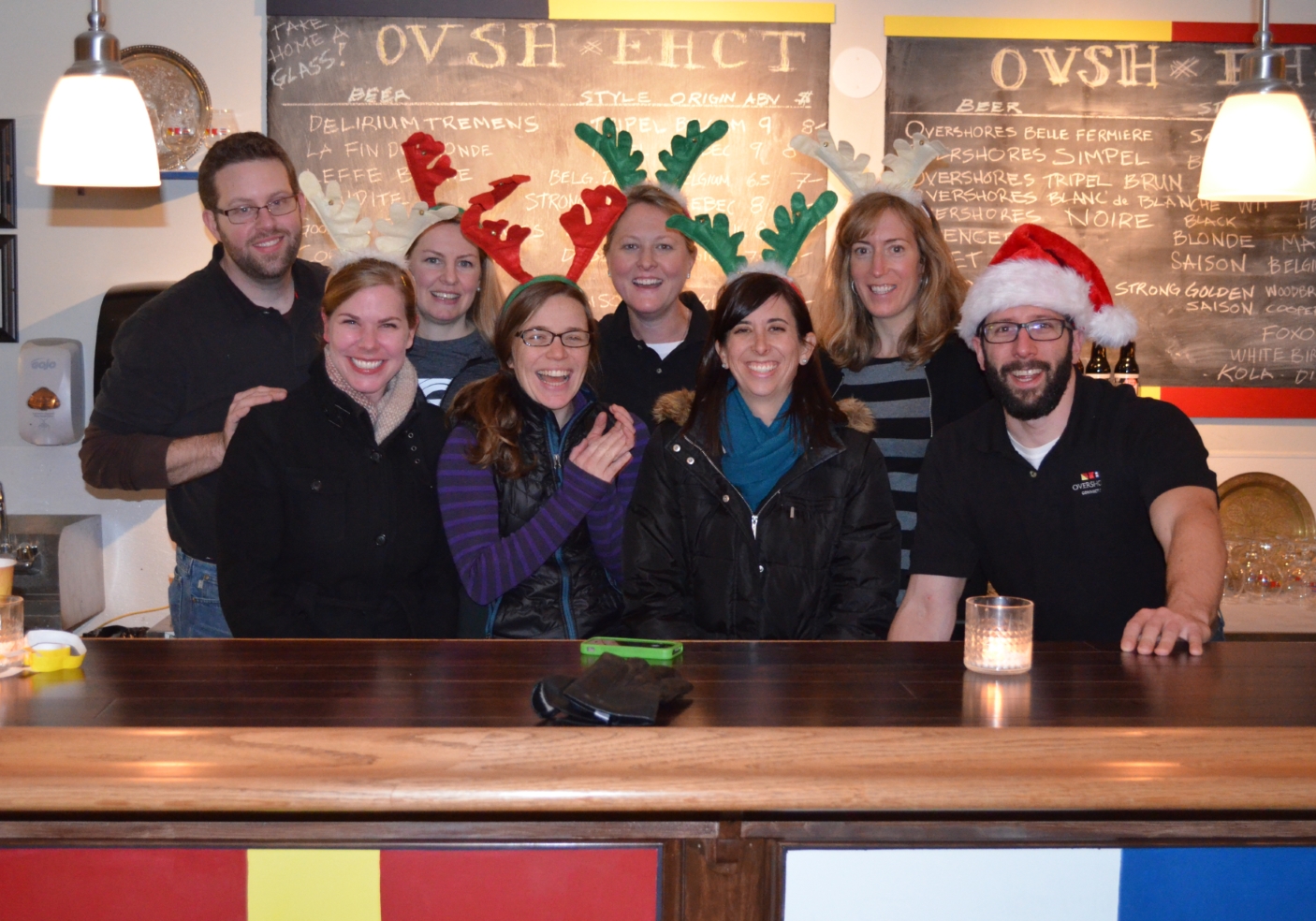 WHAT: East Haven's Overshores Brewing Co., will host a Holiday Bash on Saturday, December 12, 2015 from noon-4:00 p.m.
This free event will feature live music, Belgian beer specials and limited edition beers, brewery tours and more. Live music by Brandt Taylor Band and food trucks The Whey Station, the Meat Truck and others will be available. "This has been an exciting year from Overshores. We have expanded our distribution beyond Connecticut and D.C. to include Rhode Island, Massachusetts and Vermont" said Christian Amport, founder and president of Overshores Brewing Co. "During the Holiday Bash, we'll be sharing one of our experimental beers along with our five signature beers and a selection of other Belgian beers we love." Beers include Belle Fermiere Saison, Blanc de Blanche Wit, Overshores Simpel, Tripel Brun and the Belgique du Noire.
WHEN: Saturday, December 12, 2015 from noon-4:00 p.m.
WHERE: 250 Bradley St, East Haven, CT 06512