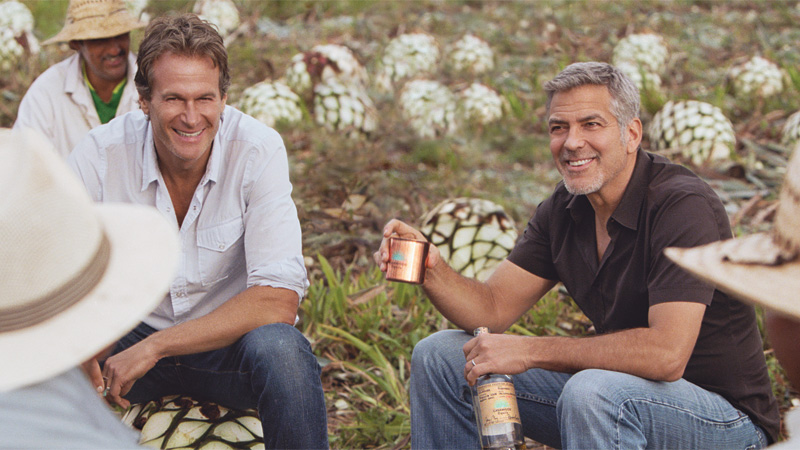 Diageo has entered into a definitive agreement to acquire Casamigos Tequila, the brand founded in 2013 by actor George Clooney and partners Rande Gerber and Mike Meldman. The transaction values Casamigos at "up to $1 billion" with initial consideration set at $700 million and further potential at $300 million based on performance reflecting the brand's growth. The transaction is expected to close in the second half of 2017.
"It supports our strategy to focus on the high growth super-premium and above segments of the category. With the global strength of Diageo we expect to expand the reach of Casamigos to markets beyond the U.S. to capitalize on the significant international potential of the brand," said Ivan Menezes, Chief Executive at Diageo. Deirdre Mahlan, the President of Diageo North America, said she believes Casamigos Tequila "will play a complementary role" next to Tequila Don Julio.
Rande Gerber, Co-founder of Casamigos Tequila said, "What started from a friendship and an idea to create the best tasting, smoothest tequila as our own house tequila to drink and share with friends, has quickly turned into the fastest growing super-premium tequila. Casamigos has always been brought to you by those who drink it and we look forward to continuing that, working alongside the expertise and global reach of Diageo." Clooney, Gerber and Meldman will continue to promote the brand and provide their leadership and vision.