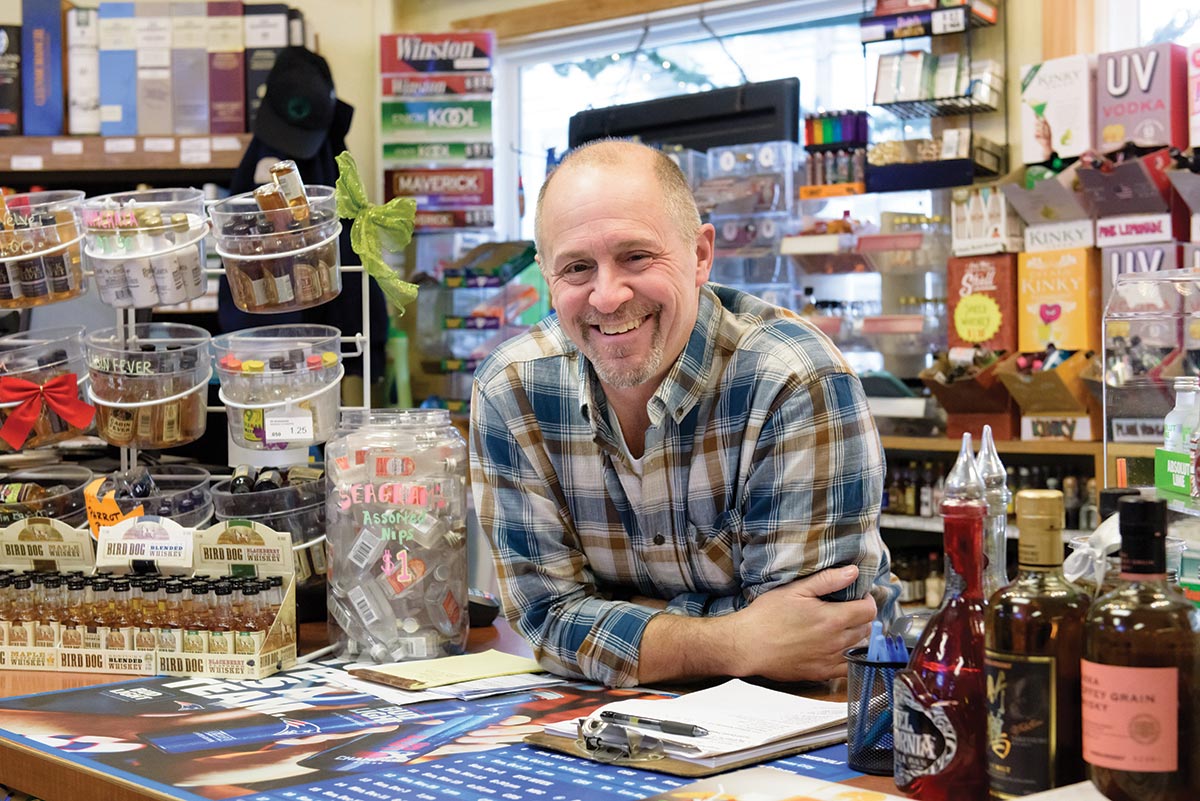 Edgewood Wine & Spirits
1992 Broad Street
Cranston, RI
Square footage: 1,400
Years in operation: 12
By Nick Caito
Geoffrey Rousselle opened Edgewood Wine & Spirits in Cranston about 12 years ago, marking an expansion to his foray in the liquor business. His first store, Brookside Package, opened more than 30 years ago in West Warwick.
However, the two stores are markedly different: Brookside occupies an old Rite Aid building and is about three times larger than the roughly 1,400-square-foot Edgewood store, and counts more than half its sales in beer. "I was getting bored with just selling beer," he said. "It was time to spread the wings a little bit. I wasn't very familiar with this part of Cranston, the Pawtuxet Village and Edgewood area."
The Edgewood store is "more evenly divided" between beer, wine and liquor, Rousselle said. With several yacht clubs nearby and Johnson & Wales University down the street, the store caters to a different client base.
"You get a lot of blue collar in West Warwick, a bit of white collar over here, so you get to see how the product or brands are purchased in different locations," Rousselle said. "It's an interesting thing I found out when I got this Cranston store. Luckily, I share a lot of salespeople from store to store," Rousselle added. "They're helpful and know what's going [to each store] … and they know what will sell at one location versus the other, so it's worked out well."
Edgewood focuses more on wine, craft beer and brown liquors. Rousselle credits a secret weapon — his daughter — with helping him stay hip to changing taste trends. "We recently went to a liquor and wine wholesaling show and it was interesting to see the perspective of a 32-year-old versus a 56-year-old guy. I'm glad she was with me," he said.
"It just shows that it's not what I think anymore, it's what the younger generation is drinking and where the trends are leading us. You've got to be able to react to that and take a chance buying things you ordinarily wouldn't," Rousselle said. "Because maybe I don't care for it, but the majority of [millennials] do."
Like many store owners, Rousselle stays on top of the latest potential actions by the state legislature and potential impacts. "Rhode Island's fortunate [that] we don't have the liquor, beer and wine sold in convenience stores or super markets, or big box stores," he said. "That can't change … I think it'd wipe the little guy out."
He added, "Underage drinking is such a big thing in all these communities, and [police] monitor the 12 or 15 stores that Cranston may have. But how would they monitor every Cumberland Farms? I think there are more advantages to the way the system is now versus expanding it to include all the other merchants. That's something I'm concerned about all the time."