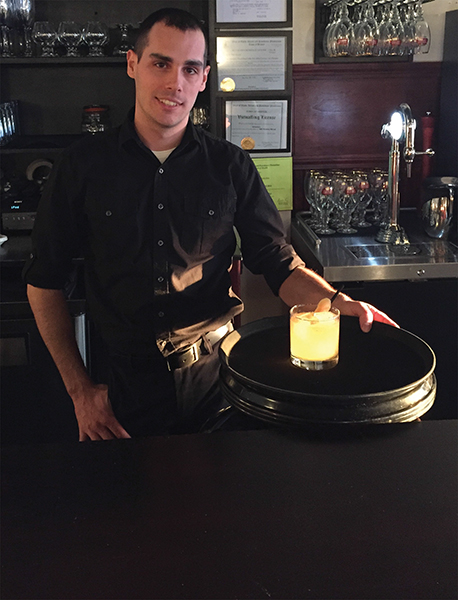 Christian's
382 Thames Street #1
Bristol, RI
Christian's, a wood-fired grille located in the heart of downtown Bristol, is all about big flavor, wood grilling, creative interpretations of classics like wood-fired chicken wings and wood-fired apple tarts — and innovative house cocktails, with names like Worker Bee and Jazz Flute.
House Mixologist: PJ Ferreira
Cocktail: El Bandito
Recipe: Rinse rocks glass with 1/4 oz. Del Maguey Mezcal Vida by swirling in glass or two sprays with atomizer. Mix:
• 2 oz. Espolon Blanco Tequila
• 1 oz. juice of wood-charred grapefruit (cut a grapefruit in half, char it on a wood grill, then juice)
• 1/2 oz. house ancho chile-agave syrup
• 1/2 oz. St. Germain Elderflower liqueur in a shaker with ice
Shake until chilled. Strain over fresh ice and garnish with grapefruit peel.
Recipe for ancho chile agave syrup: Take 8 oz. water and 2 dried ancho chiles, stemmed and seeded. Boil for 4 minutes. Strain and add 8 oz. agave nectar.
El Bandito "gets its depth from the juice of the charred grapefruit and notes of smoke and earthiness from agave and chile, rounded with floral and citrus," says Ferreira.