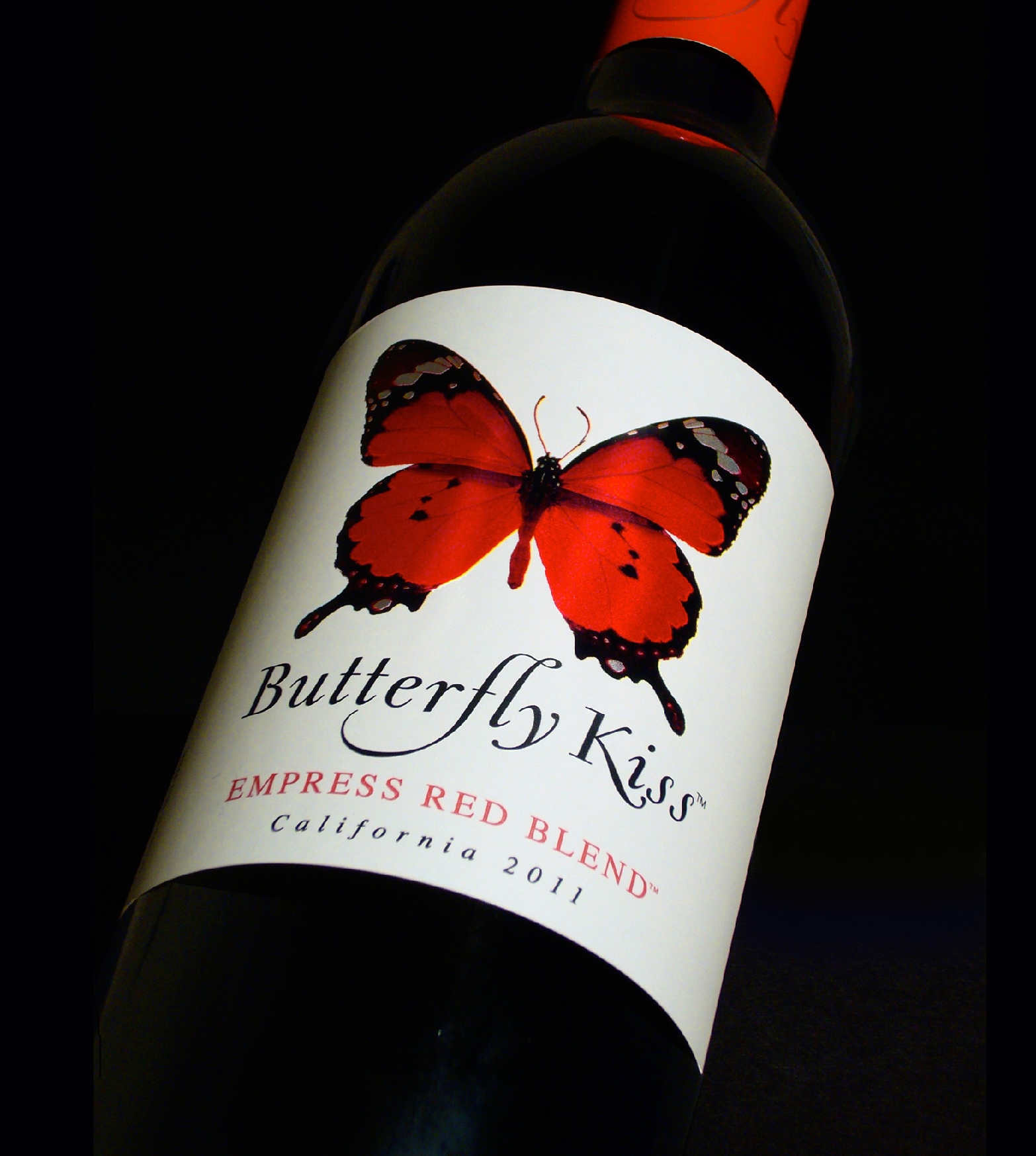 Diageo Chateau & Estate Wines, the premium wine division of Diageo, has added a new Empress Red Blend to the collection of Butterfly Kiss™ wines, a lifestyle series of wine, created by Hirst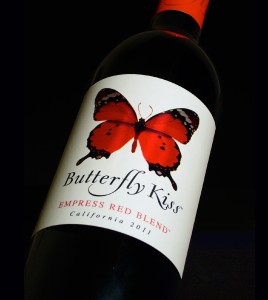 Pacific Ltd,.Their mission was to "create a romantic wine brand that celebrates special moments in a woman's life and for today's multi-tasking woman whom at times needs to sit back, relax and enjoy some well–deserved "me time"." The name Butterfly Kiss™ added that "intimately fun touch" to the brand.
The selection of the butterflies reflects the nature and individuality of each varietal; a blue butterfly for the crisp and clean flavors of the Pinot Grigio; vibrant pink for the lush, sun ripened fruit of the Pink Pinot Grigio; peach tones for the well-balanced peach flavors of the Moscato; a bright yellow for the pineapple and juicy pear tastes of the Chardonnay; and a fusion of reds for the mixed berry flavors of the Empress Red Blend. Butterfly Kiss™ wines are available from Brescome Barton in Connecticut and Providence Beverage Co. in Rhode Island.