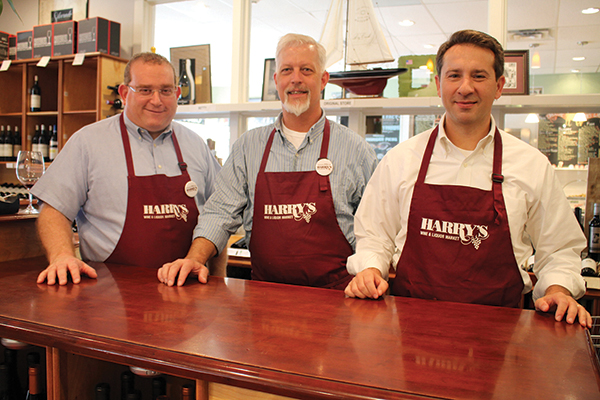 Harry's Wine & Liquor Market celebrated their 75th year in business on the Post Road in Fairfield in October. Today, the store is owned and managed by Patrick Monteleone, William Miller and third-generation family member, Scott Pollack, grandson to Harry and Betty Pollack who opened the store in 1941.
During the month of October, Harry's Wine & Liquor Market held special in-store tastings of champagne and wine varietals, and hosted an Alumni Week, during which previous employees gathered at the store to "catch up with old friends." Other events included Harry's Wine & Liquor Market raising funds for charity and a ribbon cutting featuring local dignitaries honoring the business.
The store has gone through five expansions since it began operating, while maintaining the same structure and façade. Pollock's grandfather, Harry, passed away before he was born. He has heard others describe him as "ahead of his time." That business model rings true today, as the owners remain forward-thinking and keep up with emerging trends. "We're always looking for ways to build relationships with our customers," said Monteleone.