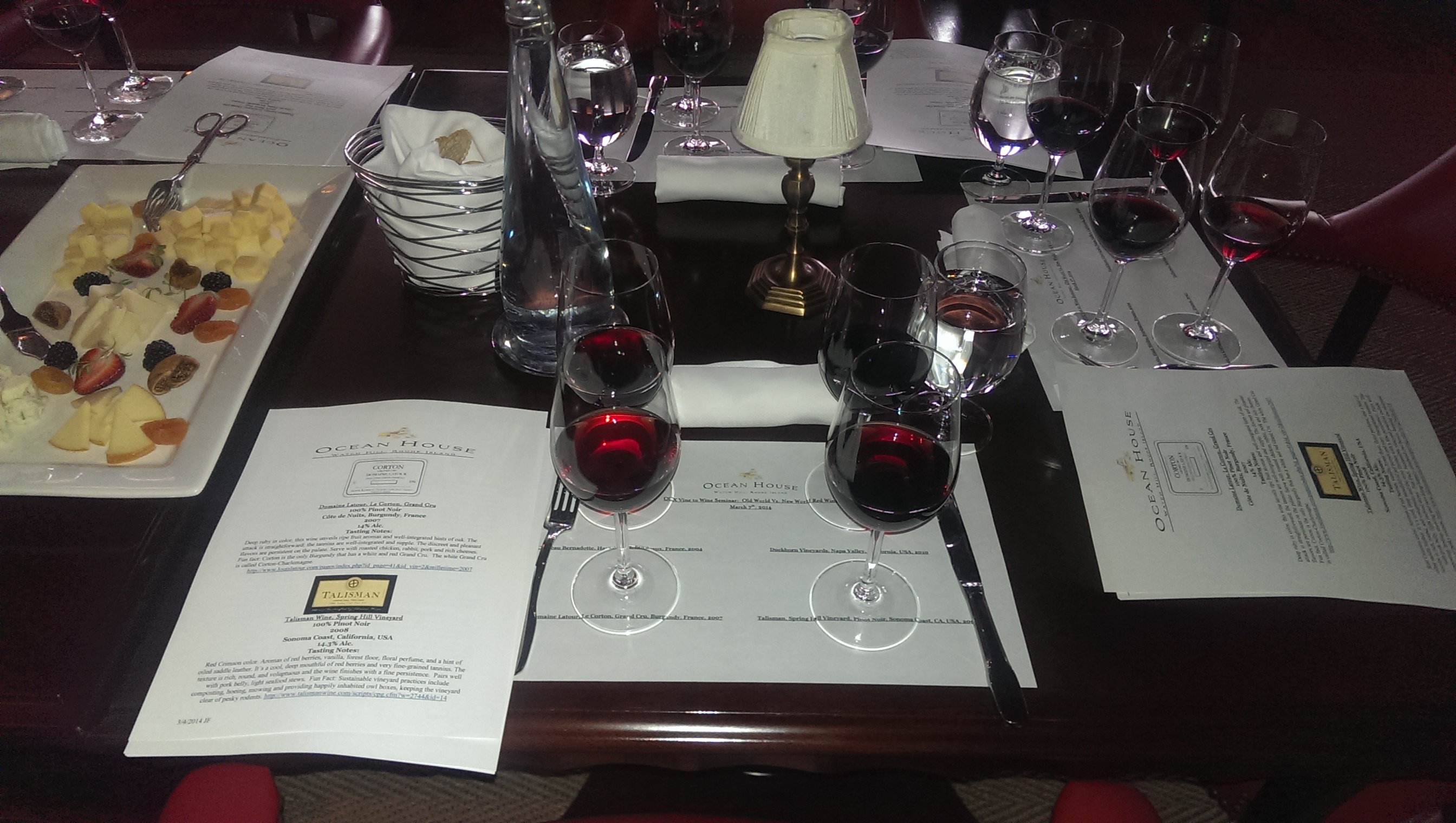 By Jonathan Feiler
Education is something that we all take seriously; whether it is our own or that of our staff. But how often do we educate our customers? Education is a great way to connect with your guests and it creates an amazingly unique experience, while adding to your bottom line.
Education comes in many forms and most of us educate our guests in some way, every day. It can be as easy as introducing someone to a new wine or spirit to providing a full scale education program. I have found that the one of the successful keys to maintaining guest loyalty, trust and patronage, is not only to teach them about the wine, spirit or beer that they are drinking today, but to also teach them how to be a better consumer in the future.
By basing the core of your beverage program on education, you can create your business as a place of growth and excitement for your guests. Everyone will have a different approach on how they educate their guests. I call my approach the "behind-the-scenes" approach.
There is nothing I enjoy more than watching the behind-the-scenes of a movie: it is fascinating how they made an action scene or how they created a "moment" out of thin air. It makes me appreciate the movie more and gives me the feeling of a connection to the film. I do the same in my education approach; I give my guest intimate details about the topic.Whether, it is a brief history or fun fact about a wine, or a personal experience that I had with it. I discuss the product to help the guest make a connection, so now they can enjoy their beverage even more and create their own experiences. The goal is to link their experiences to our brand.
As beverage professionals, we provide most of our learning moments during service or on the sales floor. However, I find that creating an intimate setting where you can teach a particular topic that relates to your brand also helps bring guests into your establishment.
I hold a two-day beverage seminar every month. The seminars range from topics that are trending in the industry or subjects that our guests request, such as the differences between old world and new world wines to a specific spirits "101."
The first day is an hour-long reception that gives our attendees an informal chance to meet me and the other guests in the class. We may serve wines that are outside the box to get the guests out of their comfort zone and open their eyes to something new. The second day consists of a two-hour seminar focusing on basic information of the chosen topic and includes a tasting of four wines, spirits or beers (whatever is appropriate) that have a wide range of flavors and styles.
I include written information, maps and other pertinent information and, of course, personal anecdotes. With that said, less is more. I try not to get caught up in the minutia of it all and try to keep it simple. I just give the "selling points" and if a participant wants more information, they will almost always ask. I start each session letting the "students" know that the environment is a safe place to ask any questions they wish, whether it is about the topic or not. This relaxes everyone and creates a fun environment.
Now in my third year of holding these "Vine to Wine" seminars, we have gathered a tremendous following. We sell out the class most months at 20 people, a number I find is perfect to keep everyone engaged. We charge a modest fee for the seminars that cover the cost of beverage, food and labor. We utilize the wines or spirits that we sell to showcase the given topic. The revenue dollars come when we create a repeat guest.
By providing an education program we connect our guest with the property and they return to enjoy a similar experience in one of our restaurants, or stay in the hotel. What we find with these classes is that not only do we create a more educated consumer, but we also create a consumer that has intimate knowledge of our brand and connects us with their drinking experiences (whether or not they are actually on our property).
To have a guest connect with your brand when they are discussing wines with their friends, family or colleagues, is priceless.
Jonathan Feiler is the director of wine education and head sommelier at the award-winning resort, Ocean House, in Watch Hill, where he oversees the wine and beverage program for the entire resort. Follow him on Twitter @OHSommelier or on Facebook @OH Sommelier.