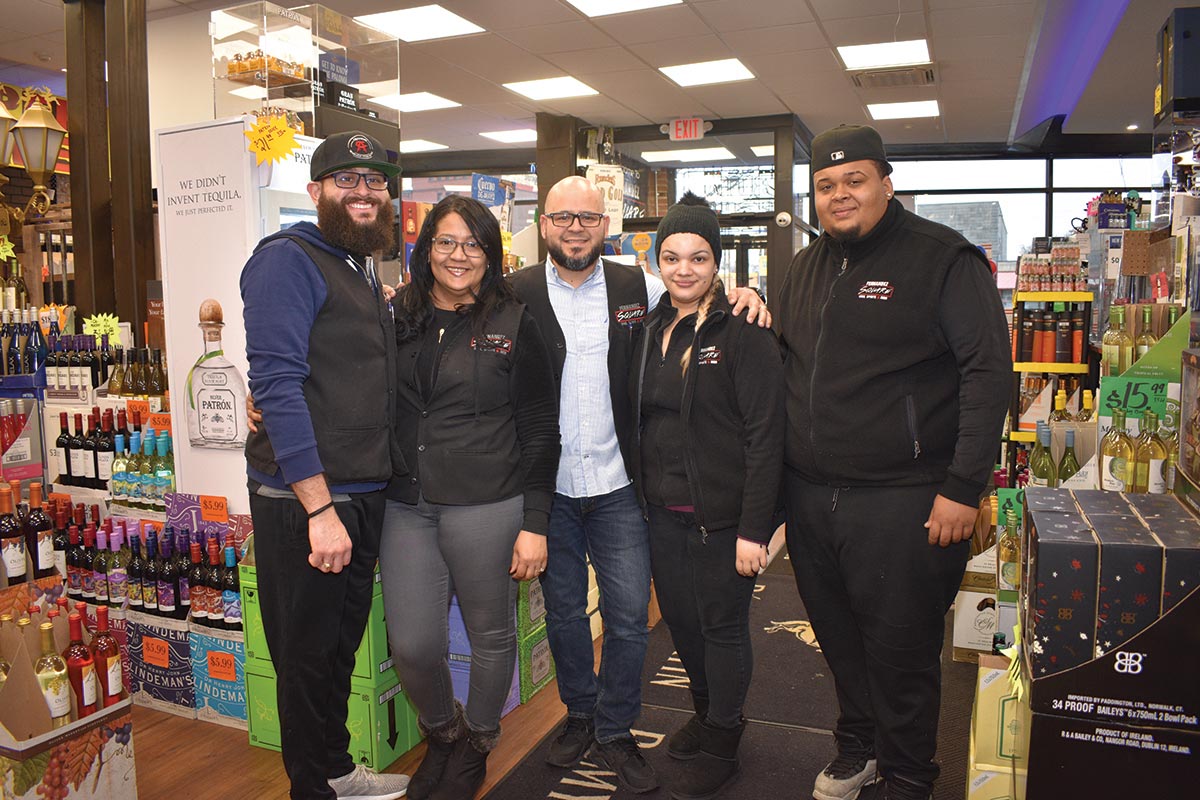 Fernandez Square Liquors
342 Broad Street
Providence, RI
Square footage: 2,800
Years in operation: 6
By Sara Capozzi
Store owner Frandy Fernandez always wanted to own his own beer, wine and spirits shop, but the journey to get there had more turns than he'd originally planned.
Emigrating from the Dominican Republic in 2008, Fernandez worked at a liquor store in Massachusetts. He hadn't purchased a liquor license there because "the price was out of my reach," he said.
Then, a funeral brought Fernandez to the Broad Street area of Providence. Out of curiosity, he started looking at retail space in the area and saw the store at 342 Broad Street for sale on craigslist. He arranged a meeting with the owner the next day.
"Right after I walked in the door, he was very excited – he just said right there, 'You're going to be the next owner of the store,'" Fernandez said. "And we started talking and probably four, five months later I was right here."
Fernandez and his brother, Co-owner Dionis Fernandez, did a round of renovations and opened the namesake Fernandez Square Liquors in December 2013, two days before Christmas. Bringing in customers in those early days proved to be a challenge.
"That first winter was really tough," Fernandez remembered. "The previous owner used to close the store around 4 or 5 o'clock. Once it got dark, he would just shut the gates. That goes against my business model because I know that's when people start getting out of work. It was better to be closed early in the day and open at the time he was closing."
During the summer months, Fernandez noticed business improve and during the next holiday season saw the potential customers the store could have. "Why weren't these people walking in on a daily basis?" he said. "And they couldn't because we didn't have most of the stuff they were looking for."
Fernandez worked on slowly building the store's inventory, and in 2015, he also purchased the property at 342 Broad Street. He completed a second renovation in 2017, replacing everything "from the roof to the basement" and more than doubling the square footage of the sales floor.
As Fernandez was able to offer more inventory and develop relationships with customers, his business has continued to grow with a variety of tactics from web to grassroots. To keep shoppers coming back, he does promotions on Google and Drizly. The store has its own app, Fernandez Square Liquors, which he said helps him reach people from other neighborhoods. Offering special and allocated items has also expanded his customer base to other cities and towns.
Fernandez believes another key to his success is forging friendships with customers, especially regulars.
"We've worked really hard since day one on customer service," Fernandez said. "We want our customers to identify themselves with this store. We like to call people by their names, we like to build relationships. That has been my motto since day one."