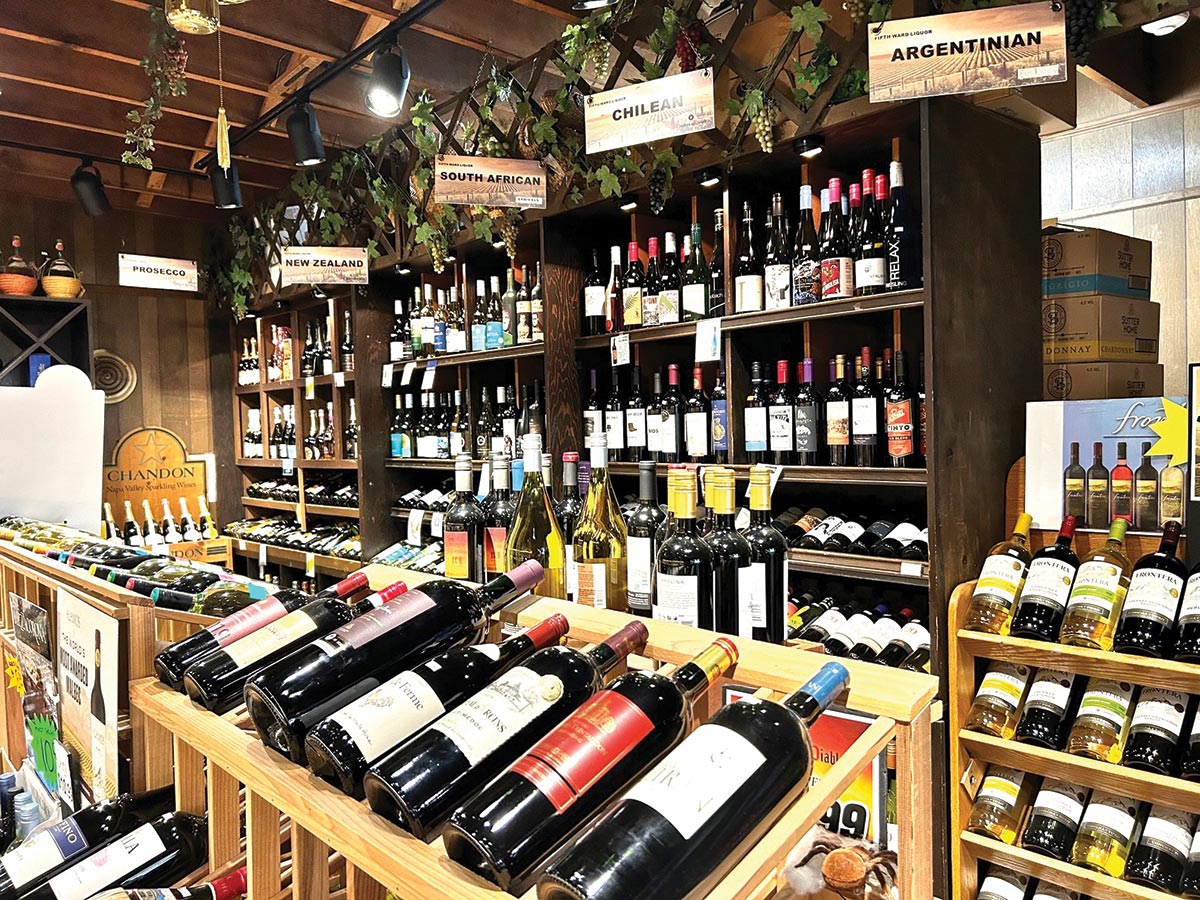 Fifth Ward Liquor
695 Thames Street
Newport, RI
Square footage: 3,000
Years in operation: 47 years
By Sara Capozzi
Family-owned since 1976, Fifth Ward Liquor continues to serve the Newport community, now under the leadership of Seth Margolis, who took over running the shop in 1993. Margolis' family has a long history in the Fifth Ward neighborhood: his grandfather founded and ran Sig's Grocery in the 1930s and his father and uncle owned and ran both the grocery store and Fifth Ward Liquor for many years. Getting into the family business made sense for Margolis upon graduating college.
"I did this part time in high school and I enjoyed it," he said. "So when I got out [of college], I started working here full time and I caught onto things pretty quick. My father showed me how … I enjoyed it so I ended up sticking with it."
Margolis said he most likes the customer service aspect of store ownership. "I enjoy the people," he said. "I see a lot of people and locals all the time, and then you get to see the people who come up in the summer who vacation here. I like the different products. Everything is always changing so it doesn't stay stagnant … It's fun keeping track of all the hard-to-get bourbons." According to Margolis, shoppers often comment on how strong the store's whiskey selection is, which is not by accident but by his curation.
"I try to have a good variety," Margolis said. "If customers ask for something, we usually get it in, we special order stuff that maybe we don't carry because obviously you can't carry everything." He recently added nine cooler doors in order to keep the store's vast selection of craft beer cold for guests, tracking beer as the shop's top selling category.
Shoppers looking for wine will find bottles at a variety of price points from $10 to $100. "We have wines from all over the world, and they fluctuate as popularity goes up and down in certain areas. Still, we try to cater to whatever people seem to be gravitating toward," Margolis said, noting that prosecco is a top seller during the warmer months. In spirits, high-end tequila is a big seller locally too.
Fifth Ward also provides a variety of services to its clientele. During the warmer months, the shop provides catering services to parties and weddings and often delivers to yacht owners docked nearby. Other customer perks include free delivery across Aquidneck Island, convenient store parking in the back of the building and competitive pricing with case discounts.
Besides plenty of variety, customers are drawn to Fifth Ward for its prices, he said, and that generations-old friendly customer service from Margolis and his employees. The store keeps guests up to date on the latest products through its social media accounts, run by Margolis' daughter. Fifth Ward Liquor also offers plenty of weekend tastings to give customers a chance to discover their new favorite products.
"I've been in the neighborhood for a long time," Margolis said. "A lot of locals shop here … obviously there are liquor stores in the shopping centers, so it's easy just to go to a store that's close by. I try to give people a reason to come here."