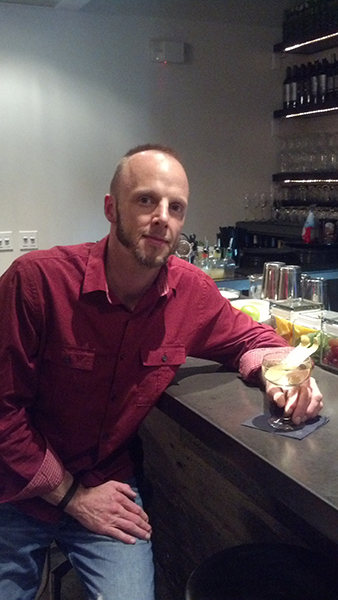 By Jason Snopkoski
One of the most traditional, well-crafted, artisanal and intriguing spirit categories may also be one of the most under-appreciated and misunderstood. Thankfully this sacred spirit may finally be having its day in the sun thanks to growing availability of high quality versions in the U.S. and its cult status amongst spirits professionals and bartenders.
The eau-de-vie that I'm talking about is mezcal, the Mexican spirit distilled all over Mexico, especially in and around Oaxaca (wa-ha-ka). Produced from the agave plant, it has garnered a long-standing reputation as the black sheep cousin of tequila. This reputation is mostly the result of inferior products which are well-remembered by the public due in large part to catchy marketing with worm/scorpion laced bottles and scars left behind after a night of drinking them.
But those variations are a far cry from the handcrafted, authentic, small batch products that are starting to become more readily available as a result of the efforts of companies like Del Maguey, Ilegal and Pierde Almas. A large portion of mezcals are created utilizing traditional methods both in their farming techniques and in their fermentation/distillation processes.
Because of this they are naturally organic and biodynamic, with some producers such as Del Maguey, opting to undergo the costly USDA organic certification process to make the stateside public more easily aware of the fact.
Many of the small batch spirits being offered by these three companies were traditionally distilled by individual villages for use in their feast days and celebrations. Fortunately, trailblazers like artist Ron Cooper, founder of Del Maguey, have forged relationships with these villages which have allowed us to sample the products that would otherwise only be found at the end of long dirt roads in the outskirts of Oaxaca.
Often thought to be "primitive" due to their reliance on traditional methods and distillation setups, mezcal authority Steve Olson of Beverage Alcohol Resource said in a recent lecture at the B.A.R. 5-day, that some of the mezcal producers, known as palenqueros, "may be the most advanced distillers in the world" despite utilizing methods so old that they sometimes still employ clay pot stills and bamboo tubing to make their products.
Just like wine, the taste of a mezcal is heavily dependent on terroir or terruño as it is said called in Mexico. Terruño in its literal sense means dirt, but when used in terroir-like sense means all the factors affecting growth including elevation, soil type and weather conditions. Terruño, the type of agave plant, the cooking process and the distillation method each play a part in the final outcome of a mezcal's flavor.
The taste of mezcal is usually first described as smoky and often salty, fruity, sweet or vegetal, but also offers a great range of flavors depending on the production. The taste is powerful and can catch some first time drinkers off guard with its intensity. Still, the flavors are deeply layered and versatile.
Many choose to drink these Single Village Mezcals out of traditional cups, called copitas, as they are delicious when sipped by themselves, but bartenders everywhere are utilizing Mezcal in cocktails, which can make the spirit more approachable.
This trend is so popular that some companies have worked to produce more readily available versions at a more mixable price point, while still maintaining tradition and respect for the environment. Del Maguey's Vida and Pierde Almas' Verde are examples. The recent uptick in mezcal popularity seems to be occurring in a positive manner for both producers and consumers. The result is happy mezcal producers and more readily available, quality mezcal for imbibers everywhere.
At Fairfield's Baro Modern Cantina, where I manage the bar, we are fans of lesser-known Latin American spirits such as cachaça, pisco and of course, mezcal. Hands down my favorite mezcal cocktail happens to be one designed by Andy Seymour and Lulu Martinez of Liquid Productions for Baro.
Called the "Speed of Delight", it features Del Maguey's Vida, softened up slightly with the use of Dolin Blanc, additional floral notes imparted by St. Germain Elderflower liqueur, and flavor/visual brightness provided by zest of grapefruit. It is a perfect blend of power, elegance and subtle nuance that allows it to be enjoyed by straight spirit drinkers and cocktail lovers alike.
Enjoy and welcome to the world of mezcal.
SPEED OF DELIGHT Recipe:
2 oz Del Maguey Vida
¾ oz St. Germain
¾ oz Dolin Blanc
Stir all ingredients with Kold-draft ice for 30-40 seconds, strain into coupe glass, crack a large swath of grapefruit zest over the drink to impart oils and lay zest in the drink as garnish.
Jason Snopkoski became a bartender at the age of 19, working in a variety of establishments for the past 18 years. Snopkoski says his career truly began as a bartender only a year and a half ago when he joined Mezón Tapas Bar & Restaurant in Danbury. He recently stepped out from the bar at Mezón to help the Reyes family and Chef/Partner Morgan Vondle launch Baró Modern Cantina in Fairfield as bar manager. He can be found at both places.