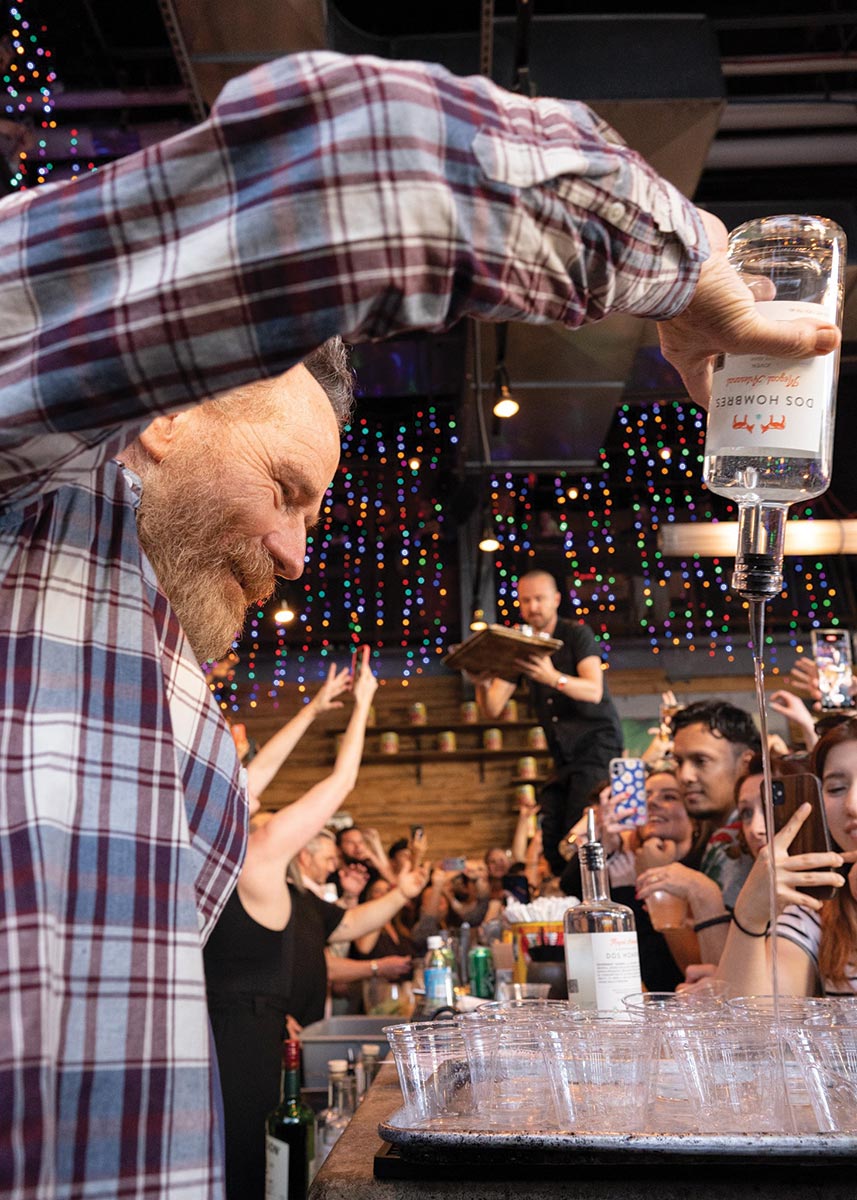 Fortina
120 Washington Blvd.
Stamford, CT
Stars shined brightly at Fortina in Stamford as the venue featured a special collaborative cocktail featuring Dos Hombres Mezcal. The springtime visit from the brand's founders and "Breaking Bad" co-stars Bryan Cranston and Aaron Paul created a buzz for the mezcal and a showcased cocktail. The Colomba, created by Samantha Melisi, Director of Operations, features Dos Hombres Mezcal, blanco tequila, lime juice, and pamplemousse liqueur and is topped with grapefruit soda. "The smokiness from the mezcal and the acidity from the grapefruit make for a perfectly balanced and refreshing summer cocktail," Melisi said. The bar team and the famous duo served up samples to throngs, thirsty for selfies and sips; still, the cocktail can be found on the menu to enjoy anytime. Serving the Fairfield and Westchester county areas since 2015, Fortina specializes in classic Italian comfort food and wood-fired pizza. The restaurant's culinary team, helmed by Chef Paul Failla, serves up the family-style crowd-pleasers such as chicken parmesan and lasagna, along with inventive brunch offerings such as its breakfast pasta or bacon-egg-and-cheese pizza. An airy interior, patio and scenic rooftop views join the food and beverage attractions.
Director of Operations: Samantha Melisi
Cocktail: The Colomba
Ingredients:
» 1 oz. Dos Hombres Mezcal
» ½ oz. blanco tequila
» 2 oz. fresh grapefruit juice
» ½ oz. lime juice
» ¼ oz. pamplemousse liqueur
» 2 oz. grapefruit soda
» Garnish: half-moon grapefruit slice
Method: Combine all the ingredients, except the soda, in a shaker tin with ice. Shake vigorously. Strain into a glass filled with ice. Top with grapefruit soda. Garnish with a half-moon grapefruit slice.
"Breaking Bad" stars Bryan Cranston and Aaron Paul serve the Colomba cocktail during a recent guest-bartending visit at Fortina on May 18.