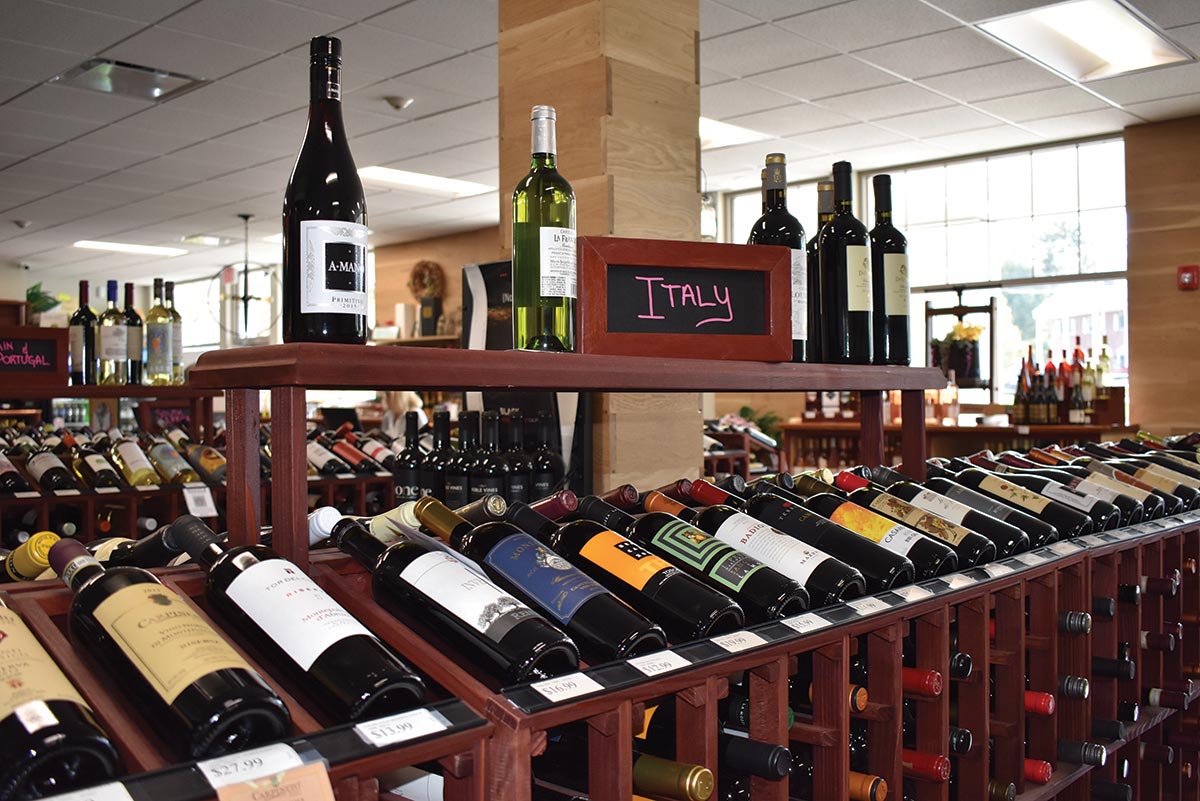 G & G Liquors
6528 Main Street
Trumbull, CT
Square footage: 4,000
Years in operation: 1.5
By Sara Capozzi
When Gene and Genna Donnelly decided to open G & G Liquors in April 2016, they had a shared vision of a wine shop, one that went beyond simply transactional. "We [all] wanted it to be a wine store where people could come in and taste wine," recalled Store Manager Karen Ott.
And while that did come true, in just a little over a year's time, the retailer has become much more. The 4,000 square-foot store, which sits in a newly renovated building off of Main Street, carries 2,700 SKUs offering a vast selection of wine, spirits and craft beers.
The business is a family affair. Ott is the sister and in-law of the founders and said her nephews pick up shifts at the store. "It's been a great experience [so far]; getting to know people and the industry," said Ott.
G & G Liquors holds wine and craft beer tastings for patrons on Friday and Saturday nights and occasionally offers small classes on wine education. "We feel like we're educating people on wine," said Ott. "When they come in for tastings, their level of understanding changes."
Through the wine and beer tastings, and in taking part in various charitable efforts in town, the staff at G & G has gotten to know its customers well. Ott describes the store's atmosphere as "a neighborhood environment." She explained that G & G has increased its business by 21% since last year, and credits this growth to the sense of community built through its tastings.
According to Ott, G & G Liquor's sales are about 60% wine, 20% spirits and 20% beer. Some of G & G's top-selling wine brands include Kendall-Jackson Chardonnay, Apothic Red Blend, Cabot and Woodbridge wines. As a category, Italian pinots, such as Alto Lovello, have also been successful with its customers, she said.
Craft beers are also popular and have a section of their own, in the refrigerated aisle. Ott said the store has trouble keeping some varieties in stock due to high demand and smaller-scale production. "We try to have a variety with the craft beers," said Ott. "That's something that changes all the time, unlike the wine. We try to rotate our inventory on wines as well – but not as much."
G & G offers services such as customer online ordering from its website and free delivery on orders of $50 or more in Trumbull and the nearby towns of Easton and Monroe.