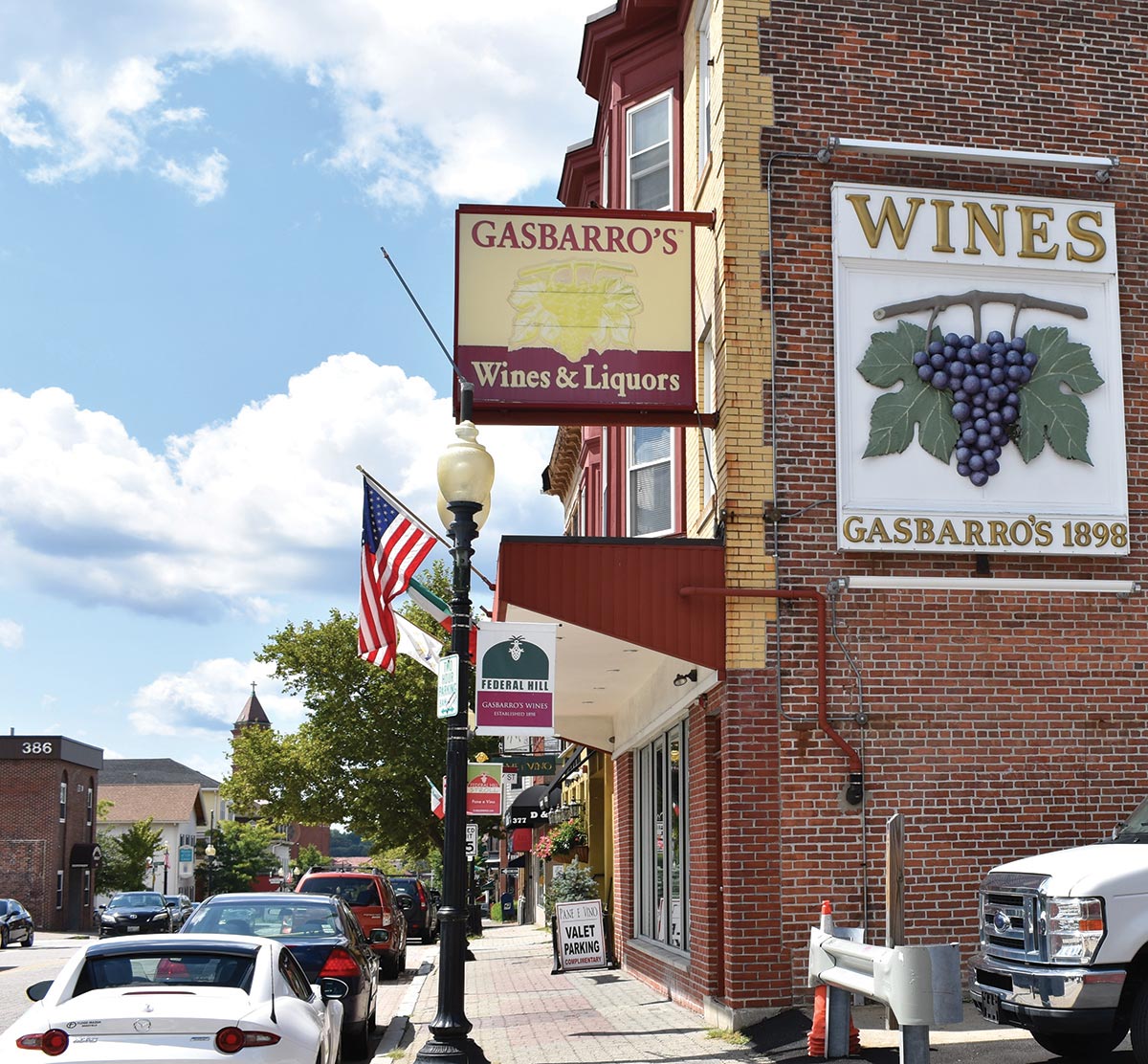 Gasbarro's Wines
361 Atwells Avenue
Providence, RI
Square footage: 6,000
Years in operation: 120
By Sara Capozzi
Located in Federal Hill's Little Italy neighborhood, Gasbarro's is a Rhode Island institution and also one of the oldest Italian wine shops in the country. Founded by the Gasbarro family in 1898, the store is recognized both as one of the finest wine shops in the area and as a place where customers can find sought-after Italian wines and spirits that may not be available elsewhere.
The shop carries around 7,500 SKUs, with around 850 SKUs of Italian labels. While the focus is on Italian wine, Gasbarro's also carries varietals from a range of countries along with domestic wines. Guests will find select fine spirits, including scotch, bourbon and whiskey, and Italian liqueurs such as grappa, amaro and limoncello.
"Anything you can think of you can get in Italy as far as the spirits, you can probably get here," said Owner Sal Eacuello.
Patrons will find many pleasant surprises inside Gasbarro's, including one of the largest temperature-controlled wine rooms on the East Coast, which holds up to 4,000 bottles. Many of the shops finest wines are stored here, including older vintages and varietals such as Barolos, which are safe to age well for the next 20 to 30 years within the cellar's constantly cool 57-58 degrees.
The layout of the store is conducive to its Saturday-afternoon tastings and other special events, with a large tasting area at the front of the store as well as a separate private tasting room. Other perks for customers include in-store engraving services, free in-state delivery and nationwide shipping.
From its first start on Knight Street by Founder Antonio Gasbarro, to a move to 481 Atwells, then to its present home on 361 Atwells — due to a highway reconstruction project in 1973 — its customer base and reputation for selection followed, no matter the location.
Its rich history along with its plentiful selection makes Gasbarro's a destination wine store. Customers range from those looking for a bottle that they recently enjoyed while on vacation in Italy to local connoisseurs to tourists exploring the Federal Hill neighborhood and popping in out of curiosity. Many customers are searching out particular varietals or formats, which influences how the Gasbarro's team manages its purchasing strategies and decisions.
"In a store like this, when people come as a destination, you have to have the inventory like those higher-end items in the store because people aren't going to come in and order them," Eacuello said. "So we're constantly buying, constantly looking for large formats, to fill in the wine room, because people are always shopping and they're coming in and they want to impulse buy so [the inventory] has got to be there."
There is something for every customer at Gasbarro's, with wines starting at $7.99 to wines of high value and everything in between. "We definitely try beyond being a super-fine wine store – we try to provide value as well," said Store Manager Tim Corcoran.