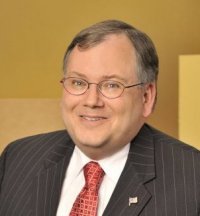 By Jerry Farrell, Jr.
All your customers would love a giveaway – buy 2 get 1 free; free ice with purchase of six-pack; hit the bull's eye and win a beer. But as a liquor permit holder, can you give items away? The answer is … maybe.
First, a bit of history. While Connecticut was one of only two states that did not ratify the 18th Amendment, which prohibited the manufacture, sale, or transportation of intoxicating liquors within the United States, we must remember that we are here in New England. We were founded by the Puritans. Their legacy of temperance is clearly reflected in our restrictive liquor laws.
Enticing people to consume alcohol by the use of advertising and marketing is strongly discouraged. Likewise, many of the statutes and regulations have not been updated and amended to reflect the changes in morals and marketing in the 21st century.
That said, let's take a look at a frequently raised question. Can you give a customer who hits the bull's eye or wins the dance contest a free beer? Awarding drinks as prizes is forbidden as it is considered a drink promotion. Sorry, but the winner is going to have to be happy if you give him a free burger.
The laws are a bit trickier for package stores. You can "give away" alcohol in the form of a tasting, but the size of the pour is limited by regulation: ½ oz. for cordials or spirits, 1 oz. for wine, and 2 oz. for beer.
Package stores can "give away" calendars and recipe books valued at less than $5; they can also give away matchbooks. But can a package store give away a free bottle to a good customer? Sorry, but no. Package stores may not give away any free goods, gratuities, gifts, prizes, coupons, premiums or other articles or things-of-value to customers. So no free ice with the purchase of that 6-pack. And unlike coffee shops where you can get a free coffee after you purchase ten cups, package stores may not give you a free bottle of wine after you've purchased ten. Even calling your promotion a "Wine Club" or the like won't exempt you from the statutory prohibitions.
On-premises establishments work under different ground rules. Their permits provide for the "retail sale of alcohol." One of my restaurant clients recently considered having tennis balls embossed with his restaurant's logo and imprinted with the words 'Return to (restaurant name) for a free beer." He asked if I thought this was legal. I told him it was a fun marketing idea, but that his permit allowed "the retail sale of alcoholic liquor" and giving alcohol away was not possible. But if he changed the text to "Return to (restaurant name) for a 5 cent beer" I felt he would be fine since he would be selling the alcohol, not giving it away.
On-premises establishments are free to "give away" food to their customers if they wish. As a business owner, though, you may wish to ask yourself if it makes economic sense to give away T-shirts or drinkware, even if you are allowed. While they may make for great PR for your establishment, does the cost make economic sense?
We are all aware that operating a liquor-related business in Connecticut is closely regulated, and there are many ways to run afoul of the statutes and regulations. As always, I suggest calling Liquor Control at (860) 713-6210, before you begin any giveaway to make certain that your proposed offer complies with state law. Many of these issues are covered in the classes I teach for CT Liquor Law Educational Services.
(P.S. In case you were wondering, Rhode Island was the other state that did not ratify the 18th Amendment.)
This column is not intended to be legal advice; consult an attorney for answers to your specific questions and situation.
Jerry Farrell, Jr., is an attorney-at-law in private practice in Wallingford. He served as Commissioner of Consumer Protection and Chairperson of the Liquor Control Commission. Farrell represents clients in all three tiers of the industry. Through Connecticut Liquor Law Educational Services LLC, he offers a variety of instructional courses covering areas of interest to the industry. Contact at  jerry@ctliquorlaw.com.