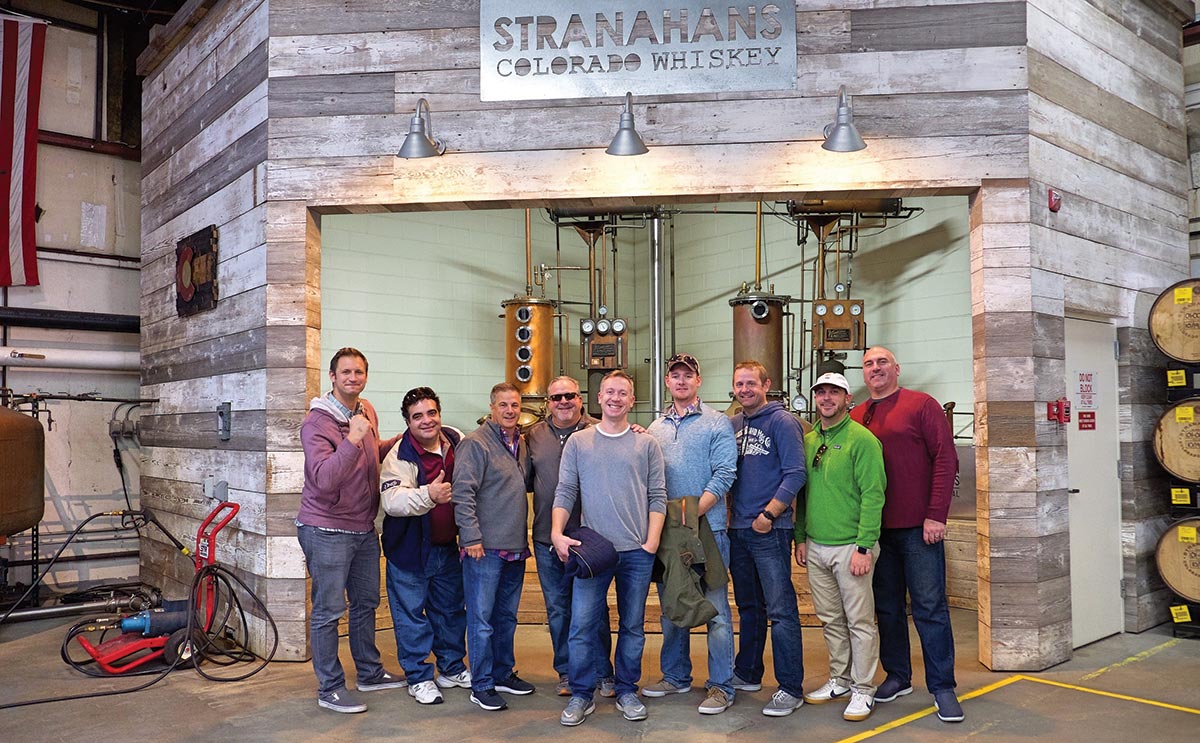 The team from Allan S. Goodman traveled to Colorado for a visit to the Stranahan's Whiskey distillery in Denver in mid-October. Stranahan's, the first legal distillery in Denver, was founded by Jess Graber and George Stranahan in 2004, with Master Distiller Rob Dietrich added to the team in 2006. Stranahan's Colorado Whiskey is an American Single Malt Whiskey. The 94-proof small batch whiskey is made from 100% barley. It exceeds the current 51% minimum requirement for this category, making it a pioneering advocate of the category since its inception. Handcrafted from Rocky Mountain barley and snowmelt, the line includes Stranahan's Whiskey Diamond Peak and Stranahan's Whiskey Single Malt Sherry Cask.
Based in Denver, Colorado, Stranahan's first offered its American Single Malt, a straight whiskey aged in new charred oak barrels with the final whiskey a blend of 2-, 3- and 5-year-old whiskeys.
All of Allan S. Goodman except where noted: John Orefice, Joe Deriu, Ray Cruciani of Proximo Spirits, Pat Olschafskie, Kyle Shemo, Kurt Graf, Rob Woolley, Ethan Gochee and Jeff Conelius. Not shown is Steve Paradis, who took the photo.