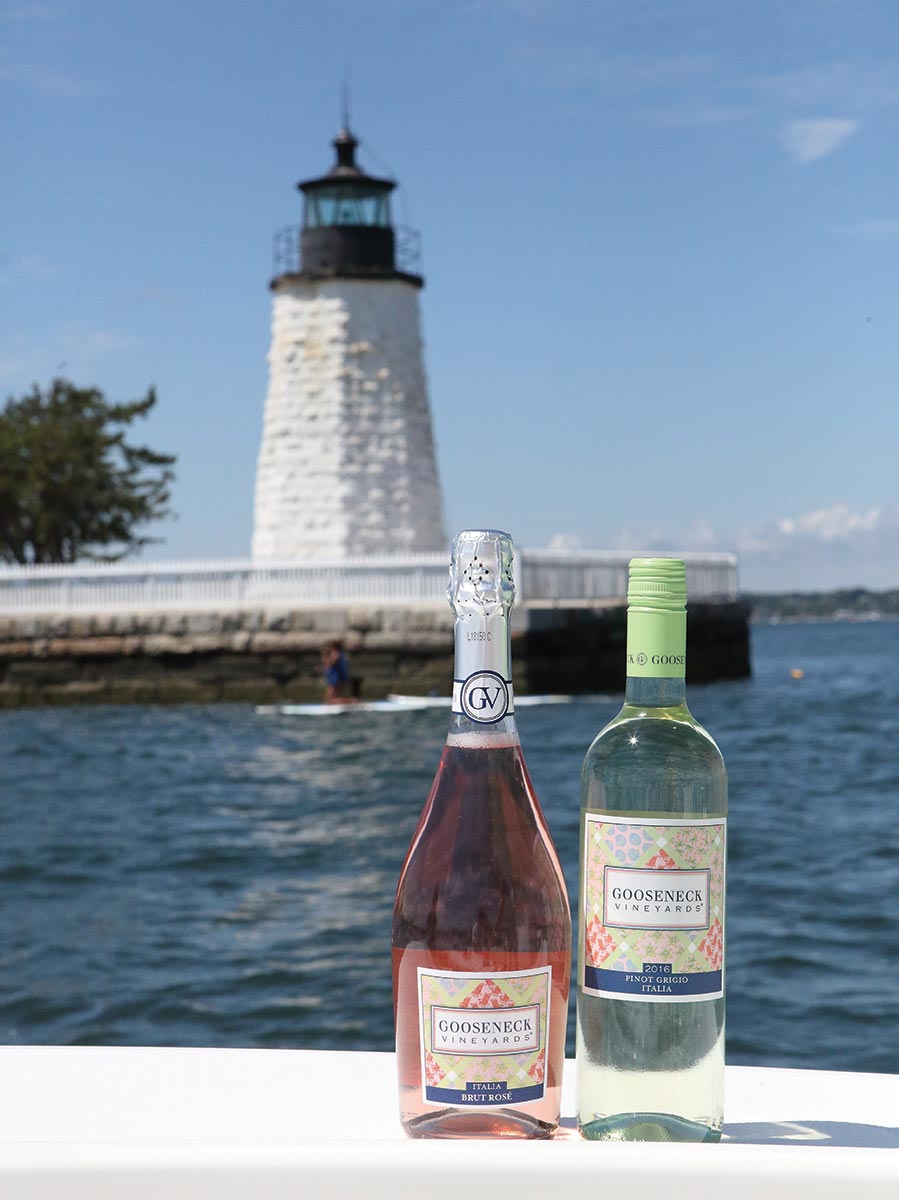 Gooseneck Vineyards sailed through summer by hosting cruises along Wickford Harbor for customers and guests. The Rhode Island-based brand offers its wine varietals in Prosecco, Brut Rosé, Pinot Grigio, Sauvignon Blanc, Chardonnay, Rosé, Heritage Red, Pinot Noir and Cabernet Sauvignon. "Some wineries take their important customers on a vineyard tour; we take them on a harbor cruise of Wickford Harbor on the Gooseneck Boat, which is docked right across the street from the winery," said Co-founder Paul Fede, who, along with cousin and Co-founder Liana Buonanno, began the company with a mission to "scour the globe and find the right elements to create wines."
Gooseneck Vineyards Co-founder Paul Fede hosts a cruise along Wickford Harbor, educating guests about their wines.
Photos courtesy of Gooseneck Vineyards.