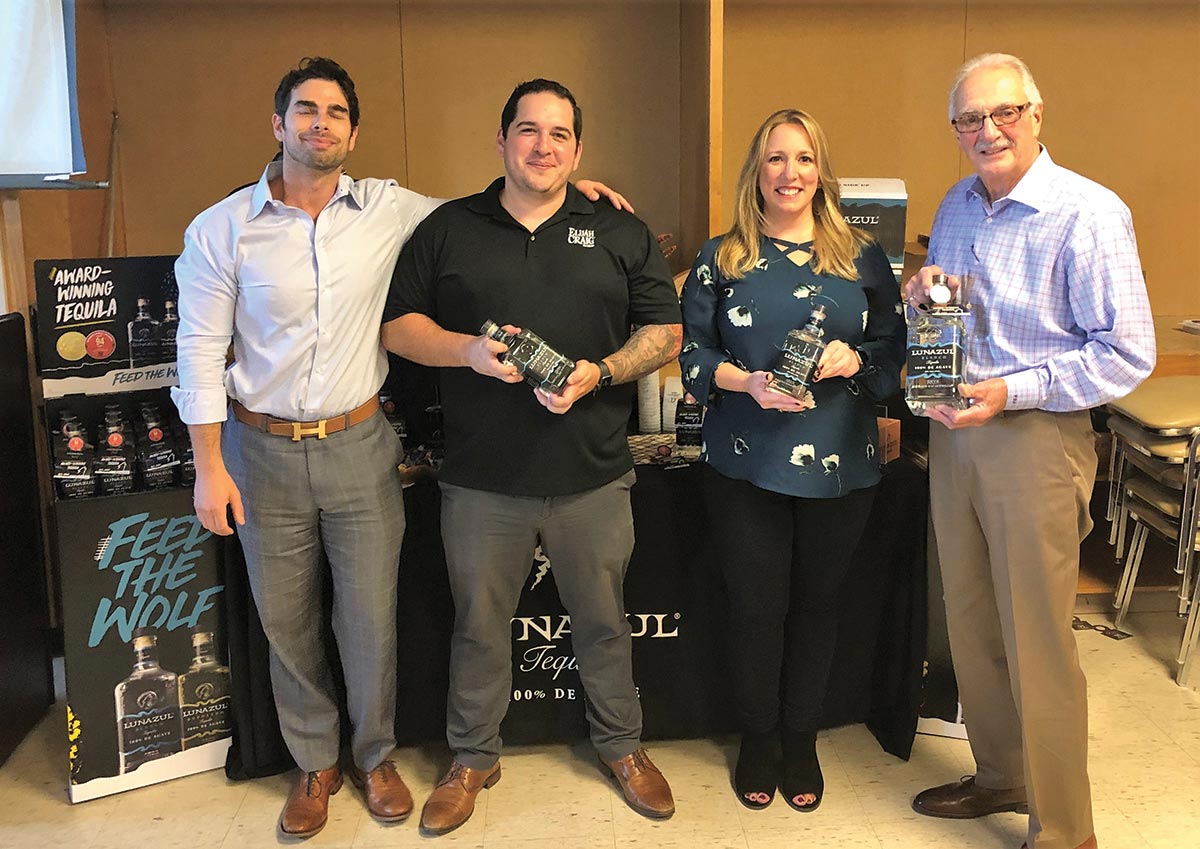 Hartley & Parker Limited, Inc. welcomed Heaven Hill's award-winning tequila brand, Lunazul, to its family of brands during an Oct. 1 sales meeting. One of the largest single-family estates of Blue Weber agave, Lunazul was founded by Francisco Beckmann, a seventh-generation descendent of Jose Antonio de Cuervo. He founded the Tierra de Agaves estate in 2004 on a mission to create the world's first true small batch, 100% agave tequila at an affordable price point under the name Lunazul. Francisco passed along the tradition to his son, Jorge Beckmann, who became president of Tierra de Agaves in 2005. The smooth, rich flavors of Lunazul have been perfected over eight generations, with its more than four million agave plants overseen by Master Agave Grower Jose Fernandez. Lunazul offers its 100% agave, hand-harvested tequilas in Blanco, Reposado, Añejo and Añejo Primero, with every batch tasted by Master Distiller Francisco Quijano.
David Rosenberg, Vice President, Hartley & Parker Limited, Inc.; Rich Fiorillo, Northeast Market Manager, Heaven Hill; Rachel Machkowsky, Division Manager, Select Division, Heaven Hill and Paul Angelico, General Sales Manager, Hartley & Parker Limited, Inc.
Lunazul's Feed the Wolf campaign highlights its commitment to quality. The Hartley & Parker sales team enjoyed an education session from the Heaven Hill team as part of the October sales launch.