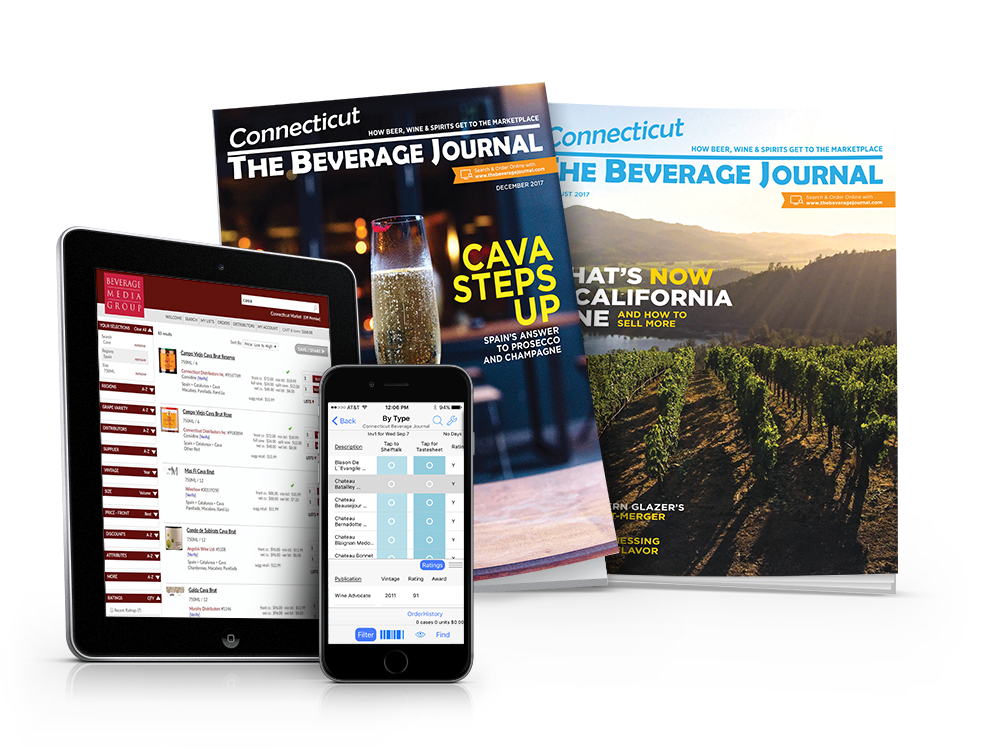 Efficient and simple subscription benefits
By Brian Slone
It's December and the mail carrier's bag might be filled with cards and gifts, leaving your next Beverage Journal in a deep freeze.
Even in the "normal" months without the extra baggage of the holidays, it is not uncommon for us to get a call or few with this familiar refrain: "I haven't received my book yet." And although the physical copy is on the way, we always remind our customers that the price changes are already online.
Posting next month's prices online in advance is just one of the ways we aim to deliver the best content, and most importantly, make your work easier. As we strive to help you "Sell. Better. Smarter." Here, we offer a focused look at a few helpful year-round tools available via TheBeverageJournal.com, in conjunction with Beverage Media Group, to better help serve you and your business:
When the products on our site are showing price changes, we show arrows to indicate whether the value is increasing or decreasing in the upcoming month, to help you determine what to buy now.
■ Link to Your Sales Representative
Communication benefits everyone —when you link to your sales rep on our site, you're ensuring ease of order and an open dialogue. To do this, after you log into the site, click "My Account" and then "My Sales Rep," then select your wholesaler and your rep from the drop-down menus, input your account number and update.
■ Place Your Orders
Just closed the bar? Working from the floor? Tired of waiting on hold? Log in to our trade-only ordering site and place your orders directly to your wholesaler's order board.
Through our search navigation bar, you can locate the items you want to buy, then buy by case or by bottle, and input the quantity. Once you've located all of your items, click the Cart button, click Check Out and then Submit Verified Order. You will receive a confirmation email once the order has gone through.
Please note that Minimum Order Amount and Cut Off Time for each distributor is online to view. You can find this information located under the Distributors tab on the top of the Welcome Page.
■ Here to Help
If you have any questions on how to better utilize our tools, we're always happy to help. Give us a call at 203-288-3375, ext. 100 or visit TheBeverageJournal.com, log in through the "Search & Order" icon at the top of every page and check out our Website Tutorials under New Features.
Get your password now; so you are never left out in the cold.
Look for  more topics in the coming months on how to use all of your included subscriber benefits. Can't wait? Call Brian Slone at 203-288-3375, ext. 100.