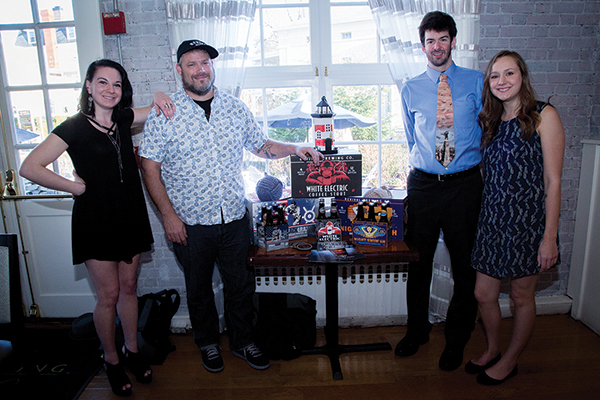 Throughout March, April and May, Hotel Viking hosted a nine-week beer dinner series that featured a special menu paired with a craft beer. The following local and national brands were hosted for each of the first seven dinners: Narraganset, Samuel Adams, Grey Sail Brewing, Magic Hat, Foolproof Brewing Company, Two Roads Brewing Company and Harpoon. On April 20, Hotel Viking hosted Revival Brewing Company for the dinner, which featured fried black mission fig with shaved pecorino and roasted red grape. The entrée was a pork belly with braised cabbage, golden raisin and pan jus. The meal concluded with beer bread pudding and fresh cream. The last beer dinner was held on May 4 with Wachusett Brewing Company.
All with Revival Brewing Company: Sean Larkin, Master Brewer; Cat Snape, Tap Room and On-and Off-Premise Sales; Alex Roskowski, Brewer; and Michaela Brinkley, Marketing Coordinator.
Photos by Chris Almeida.