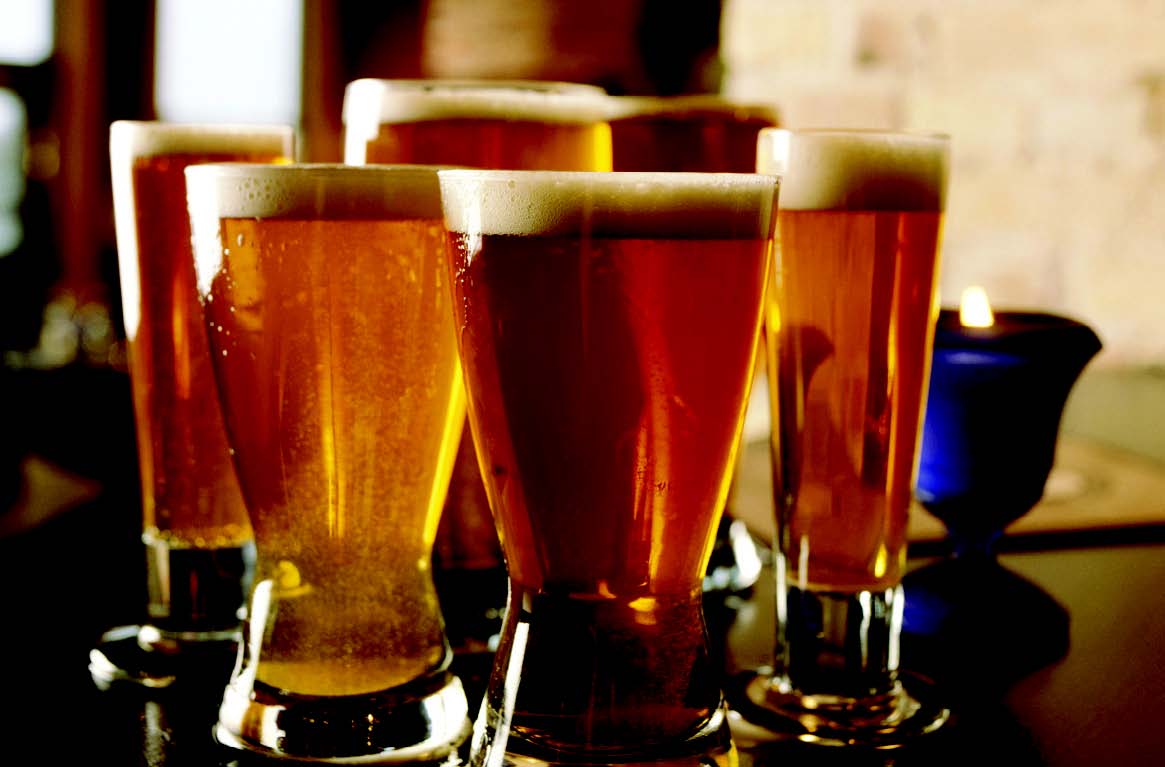 By Jack Kenny
Patricia Savoie's article in last month's Beverage Journal (December 2013, "Retailers Pet Peeves" ) was a hoot. She polled retailers around the country about customer types and their odd questions, and got quite a few knowing smiles from me. I've spent some time in retail beverage sales, and I've heard those questions and comments.
They ask about taste all the time, but most questions are not pointed. "How does this taste?" is asked about as often as this:
"Do you have anything that tastes like                ?"
A defining moment arrived with a customer who said that he had been drinking Coors Light for many years and wanted to move on to something new. Great, I thought; evolution in progress. "So," he asked. "What do you have that tastes like Coors Light?"
"Nothing," I replied. It was a flip comment in one sense, but I went on to tell him that every beer is different, and that every brewer's goal is to make a beer that carries her signature and that of the brewery.
This is the part where I envy bartenders. "How does this taste?" can be answered quickly and silently with an ounce or two of beer in a glass. Off-premise, however, we must use our wits and our words.
The question "How does this taste?" can be answered in two ways. The first way might strike the customer as odd, but an intelligent person will understand: "It's hard to say. Everyone's taste palate is different," says the retailer, "so you and I might not have the same experience when we taste this beer."
Taste is subjective. I have a friend who says that Simcoe hops – a popular species in IPAs – smell like engine oil to him. Many people, myself included, are reminded of cat pee by the aroma of Chinook hops.
The other way to answer the question is by talking about the characteristics of the beer. "This is an American amber lager," you can say, "and that style of beer has a more of a malt character than hops. The hops are there and you'll taste them, but the richness of the malt will stand out and give the beer more body." That's more than enough to answer the question.
Again, you'll want to review the beer style guidelines at bjcp.org to familiarize yourself with the varieties.
Customers who pose good questions know more about beer and about their personal tastes. "Can you recommend an ale that isn't too hoppy?" This type of question can be answered with another question to focus more on the customer's preference. "Does your taste run to darker beers, or would you prefer something lighter in color?" The retailer's response will show that he has tasted the products on his shelves and has done some homework about styles.
Tasting
Some package stores hold tastings of beer, wine and spirits as often as possible. Others rarely or never have them. In Connecticut, retailers are allowed to have 10 open bottles of wine and four open bottles of beer and/or spirits. Customers love tastings, and when they know that a store features them, many will return for that pleasure and education.
Tastings are not just for customers. They provide a perfect opportunity for you and your staff to learn about the products you sell. If a vendor's rep is conducting the tasting, that person most likely has a good knowledge of the beverage being tasted, and your team would be wise to listen to the spiel.
Folks love beer tastings, because quite often the brewer or someone from the brewery itself will be on hand to talk about the beers. Two of the best in Connecticut are Manny Rodriguez, an owner of Stony Creek Brewery in Branford, and Scott Vallely, owner of Charter Oak Brewing in New Canaan. These men have big stakes in their ventures, and they thoroughly enjoy sharing their beer and beer knowledge with consumers. And to top it off, they move a lot of product out the front door in the customers' bags and shopping carts.
If you haven't jumped on the tasting bandwagon, give it a try. You might get some new answers for those old questions.
Jack Kenny has been writing The Beer Column for The Connecticut Beverage Journal since 1995. Write to him at thebeercolumn@gmail.com.