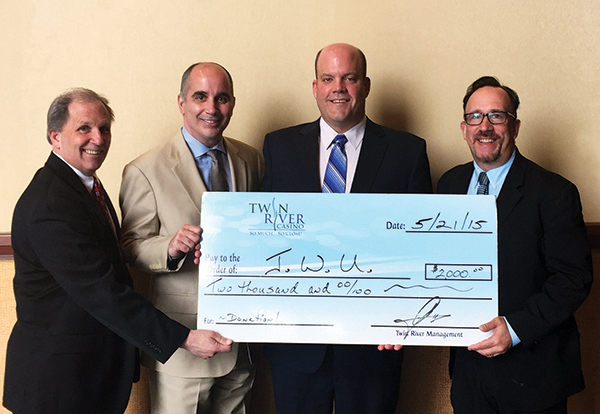 The Twin River Casino Event Center hosted the first annual New England Tequila & Rum Festival in May 2015, where more than 1,300 guests attended the showcase of the latest tequila and rum products, trends and innovations. Twin River donated $2,000, a portion of the proceeds, to the Johnson & Wales University Center for Food & Beverage Management (JWU).
During the 2014-15 academic year, a team of JWU students worked on behalf of Twin River as part of their Directed Experiential Education (DEE) coursework creating and executing a prelude to the festival. The event included panel discussions, tastings and a competition held at JWU. The students also recruited William Ramos, Senior Brand Master, Bacardi Corporation, to speak at the event.
Professor Michael Sabitoni, Department Chair, Center for Food & Beverage Management, said the Twin River donation will also support the further professional development and education of the faculty, including a visit to the Bacardi headquarters.