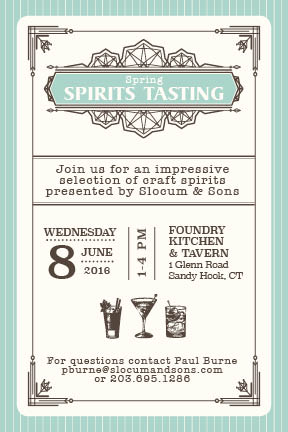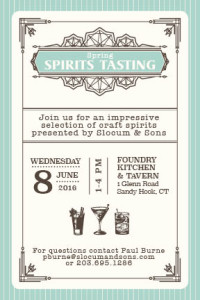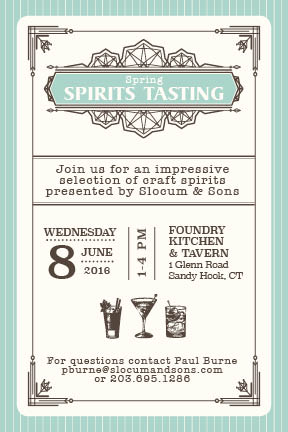 WHAT: Slocum & Sons presents their Spring Spirits Tasting, featuring craft spirits and many others.
WHEN: Wednesday, June 8, 2016
WHERE: Foundry Kitchen & Tavern, 1 Glenn Road, Sandy Hook, Connecticut
For questions about the event, please contact Paul Burne at pburne@slocumandsons.com or by phone at 203-695-1286.
This is a trade only event.