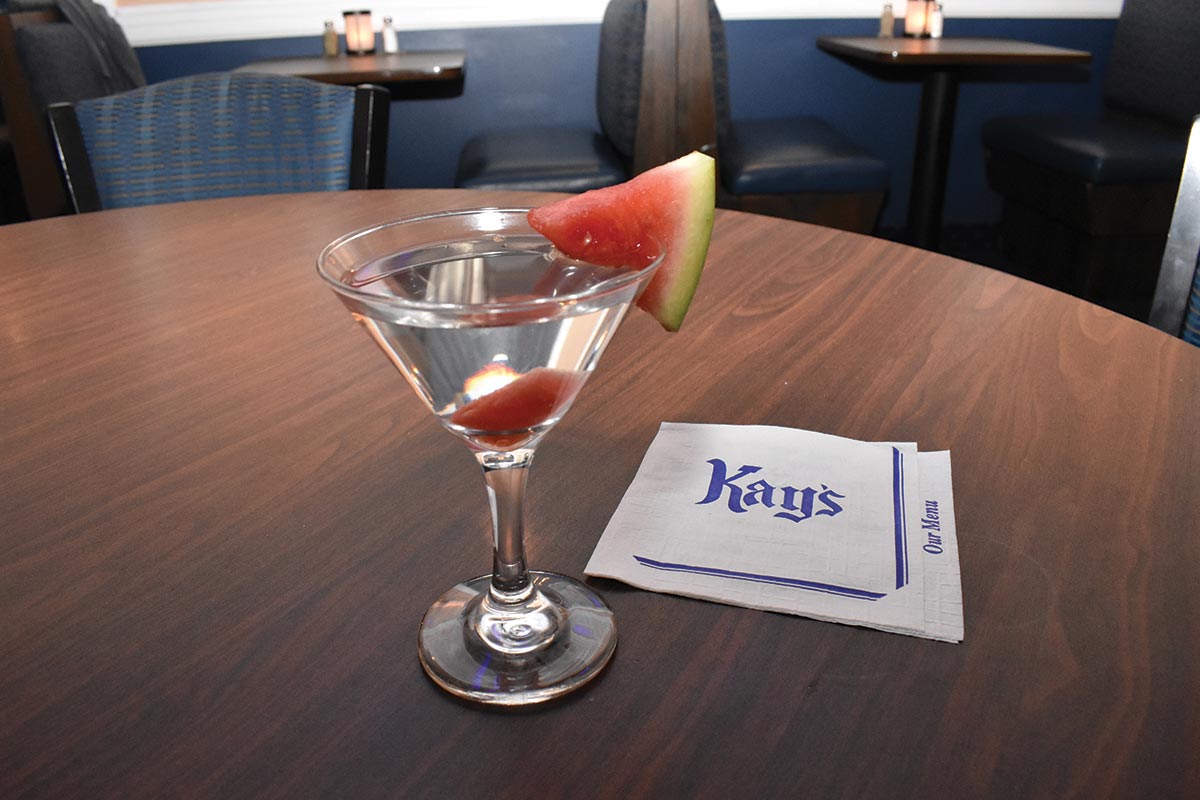 Kay's Restaurant
1013 Cass Avenue
Woonsocket, RI
Established in 1968, Kay's Restaurant remains a neighborhood staple for the Woonsocket area. Known for its comfortable atmosphere and hearty sandwiches—including its award-winning steak sandwich, voted Best of Rhode Island in Rhode Island Monthly's readers' poll—the restaurant offers a full bar with pub seating and a spacious, well-lit dining room for larger parties. Patrons can also enjoy outdoor dining across the street on the venue's inviting patio. Guests looking for lighter fare will find a number of appetizers and salads on the menu. To drink, select wines and beers by the bottle are offered, with some craft selections on tap. The cocktail menu is ever-evolving, as the bar team works to create more seasonal and signature sippers. Guests can order cocktail flights to try several craft creations at once, making it especially appealing to stay and enjoy all its offerings.
Bartender/Front of House Manager: Jessica Badeau
Cocktail: Watermelon Kosmo
Ingredients:
» 4 oz. Absolut Watermelon Vodka
» .5 oz. triple sec
» 1 oz. white cranberry juice
» Squeeze of fresh lime juice
» Garnish: watermelon slice
» Served with a side of ice
Method: Add all ingredients to a shaker over ice. Shake and strain the mixture into a chilled martini glass. Garnish with a watermelon slice and serve with a side of ice.
Kay's Watermelon Kosmo, spelled with a "K" for Kay's, is the venue's latest cocktail offering and the staff sees it becoming a permanent fixture on the menu. "We just got the [Absolut Watermelon Vodka] in, it's something we wanted to try, and people have liked it," said Jessica Badeau, Bartender and Front of House Manager. "It's new for us," said Bartender Fahy Remillard. "We've been messing around with different [cocktails] and that's been our favorite … it's a refreshing summer drink."