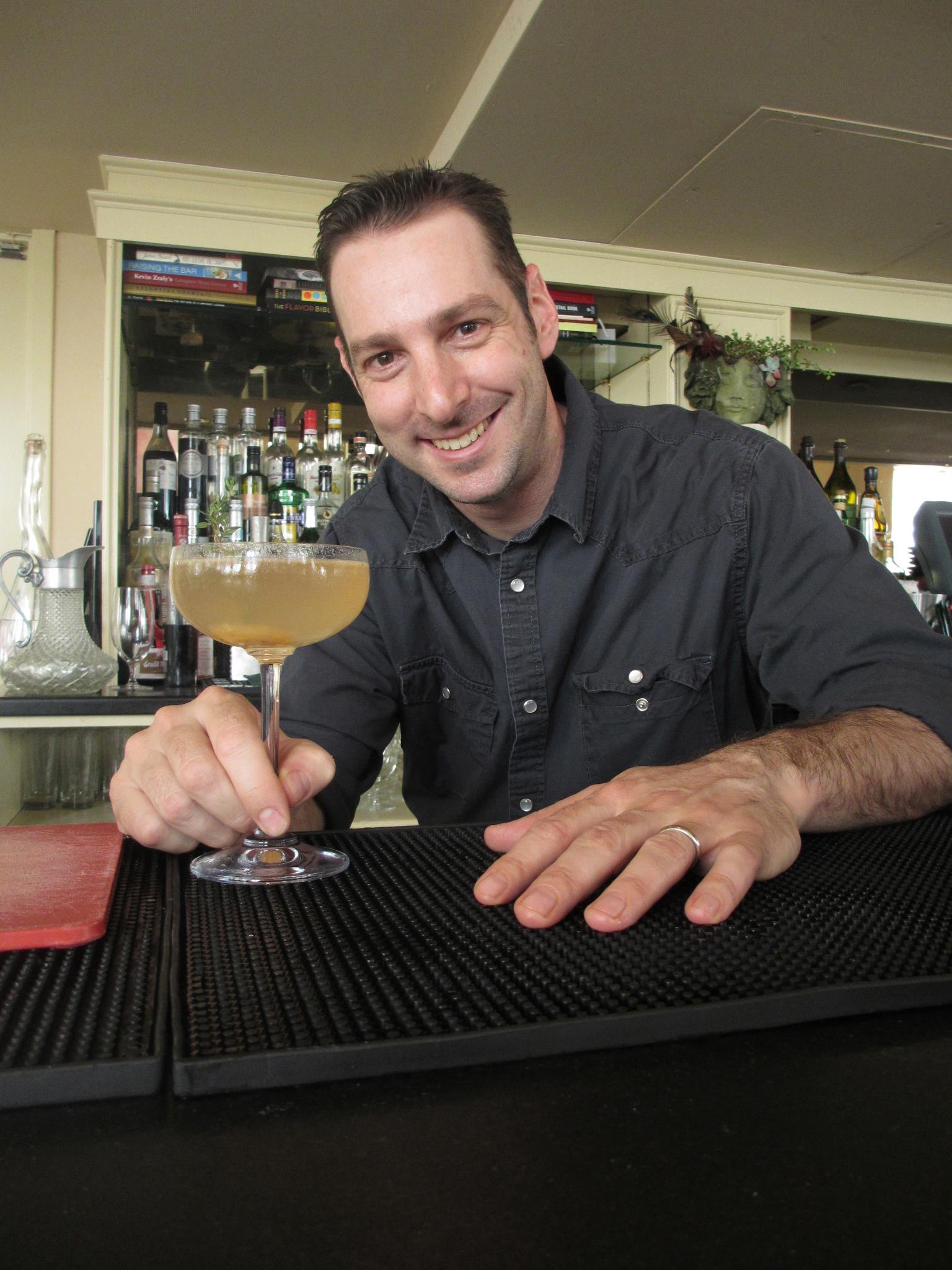 By Vito Lantz
Breaking news: bars are supposed to be fun! In a business that sometimes concentrates too much on properly waxed mustaches, 1920s style wardrobes, and ingredients nobody has ever heard of, it's great to remember that fact. One of the best ways to convey a fun atmosphere is through your cocktail menu, and more specifically through cocktail names.
Guests who don't frequent cocktail bars can be intimidated by lesser-known and unfamiliar spirits, usually pushing them into more familiar, and less profitable, beer or wine choices. This also does nothing to separate you from any other bar.
One of my favorite things to hear is someone reading my cocktail menu out loud and laughing. It's usually followed by a ridiculous sounding statement like, "tell me more about the 'It's a Great Pumpkin Drink Charlie Brown.'" At that point, I know I can make them a great cocktail, and provide an even better experience.
Timely and clever cocktail names are also a great way to sell cocktails to guests in your dining room, where bartenders don't usually get to interact. One of my most successful cocktail specials at the Dorrance was on the day Neil Armstrong passed away. I wanted to come up with a drink to honor the world's most famous astronaut. My first thought was an "Aviation" (gin, maraschino, crème de violette and lemon juice), but I decided to do a twist by replacing the crème de violette with Fernet Branca.
The Stephen Colbert fan in me said we needed to use an American gin to celebrate this American hero. At that point the choice became obvious. Small's is one of my favorite American gins for cocktails, and was perfect for that night's special, the "One Small's Step." We went through almost a bottle of a great craft gin that night, and most of my guests had never even heard of Small's. A clever drink name and a tasty cocktail go a long way.
The best part is seeing the results in return business. It makes me so happy when someone comes in and says, "I was here a while back and you guys had a special called the 'One Small's Step.' Can you still make that?" Most of the time they have someone new with them, and they love showing off their new found spirit knowledge. They almost do your job for you. Sometimes they stop their friends from ordering light beer or wine and walk them through our cocktail menu on their own.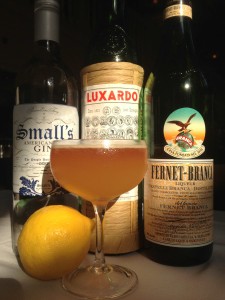 It feels like the kid in the seventies who was the first to play Springsteen records for all their friends. The best advertising any bar can have is guests leaving happy.
Being creative with your cocktails is also an affordable way to get advertising through social media. In this era of Facebook, Twitter and Instagram, if one of my  cocktail pictures and posts gets favorited, liked, or retweeted by a spirit company, it's a huge victory for my bar program. Those companies dwarf me when it comes to followers and friends, so I want to be on their smart phones as much as possible.
One slow night, I did a very simple twist on the Pisco Sour (pisco, egg white, simple syrup, lemon juice and Angostaura Bitters) at the Dorrance. I replaced the simple syrup with habanero syrup, and the Ango with Bittermens Hellfire Habanero Shrub. I called it the "It Burns When I Pisco Sour." The nice folks at Bittermens loved it. They retweeted and favorited the tweet, which brought me a boatload of immature cocktail nerds (like myself), who couldn't wait to order it out loud.
Your guests deserve a lot of effort when it comes to service, food and drinks. So might as well step it up with your drink names as well, because it's supposed to be fun, remember?
Vito Lantz is the bar manager at The Dorrance in downtown Providence and a USBG RI member. He previously worked as a professional comedian and writer in New York City and Chicago, and is described by his mother as "polite."