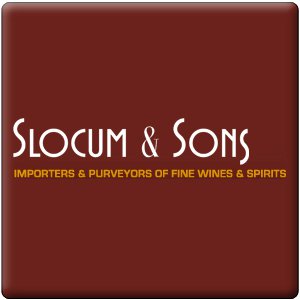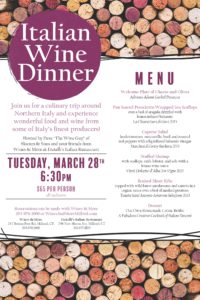 WHAT: Slocum & Sons, Wines & More! of Milford and Fratelli's Italian Restaurant of Milford host an Italian Wine Dinner featuring La Chiara Gavi di Gavi 2015; Marchesi di Gresy Barbera 2013; Vietti Dolcetto d'Alba Tre Vigne 2015; and Tenuta Sant'Antonio Amarone Selezione 2013.
WHEN: Tuesday, March 28, 2017 beginning at 6:30 p.m.
WHERE: Fratelli's Italian Restaurant at 248 New Haven Ave., in Milford, CT.
Reservations can be made at Wines & More! by calling 203-876-1600 or visit online for more information.