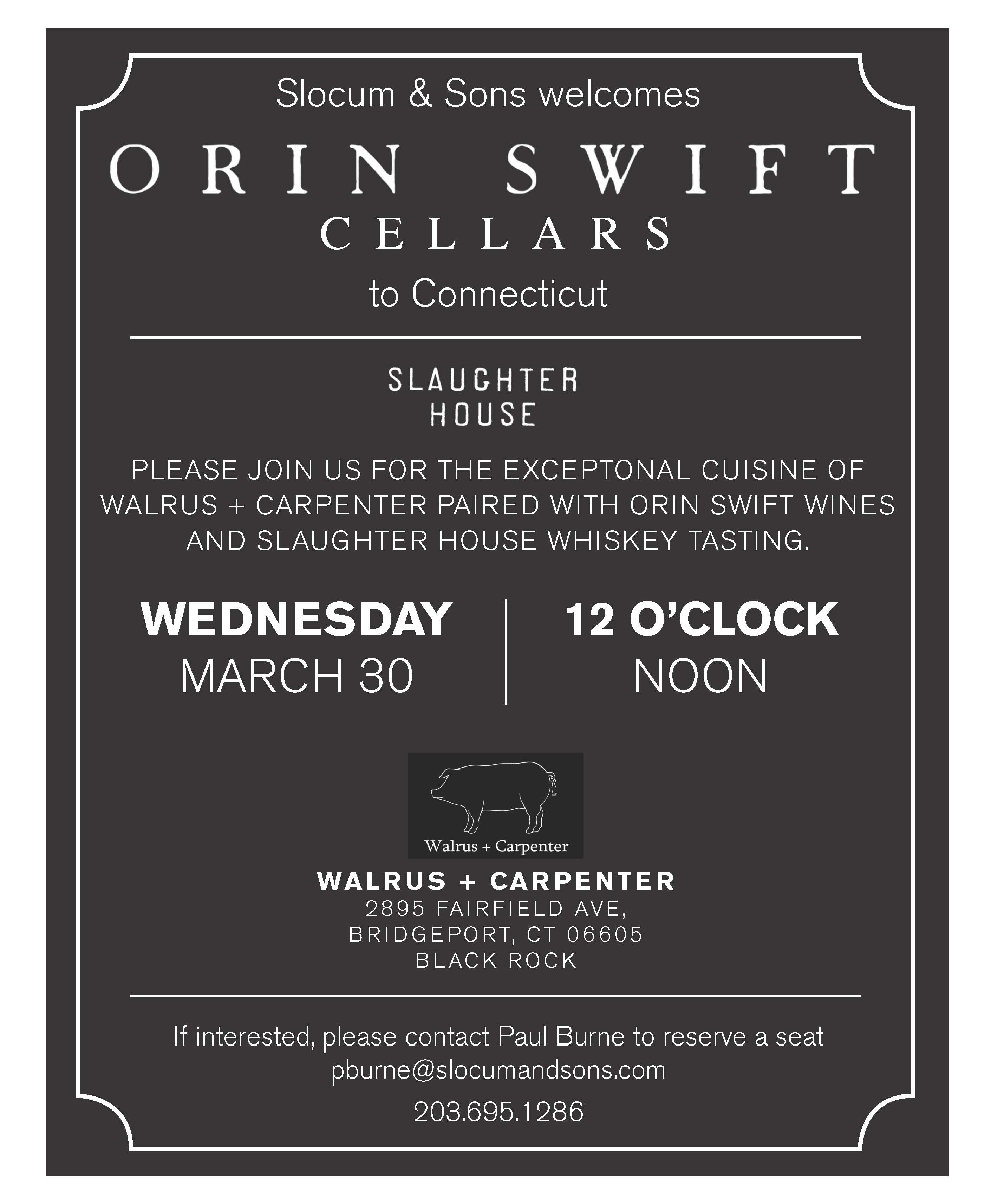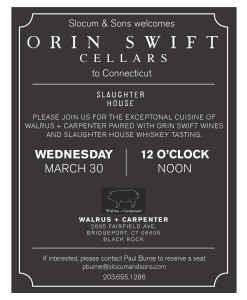 WHAT: Slocum & Sons welcomes Orin Swift Cellars of California and Slaughter House Whiskey to Walrus + Carpenter. Featured cuisine will be paired with Orin Swift wines and Slaughter House whiskey will be available for an educational tasting.
WHEN: Wednesday March 30, 2016 at 12 p.m.
WHERE: Walrus + Carpenter at 2895 Fairfield Ave. in Bridgeport.
Trade guests please contact Paul Burne to reserve a seat for the event at pburne@slocumandsons.com or at 203-695-1286.