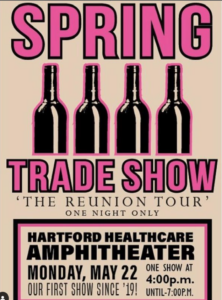 WHAT: Eder Bros. will host a spring portfolio tasting and trade show at the Hartford Healthcare Ampitheater on May 22. The Reunion Tour event will feature the latest items from the Eder Bros. portfolio poured by guest brand ambassadors, owners, winemakers and suppliers. This event is trade only – please RSVP through your Eder Bros. account representative.
WHEN: Monday, May 22, 2023, 4:00 PM – 7:00 PM
WHERE: Hartford Healthcare Ampitheater, 500 Broad St, Bridgeport, CT 06604.