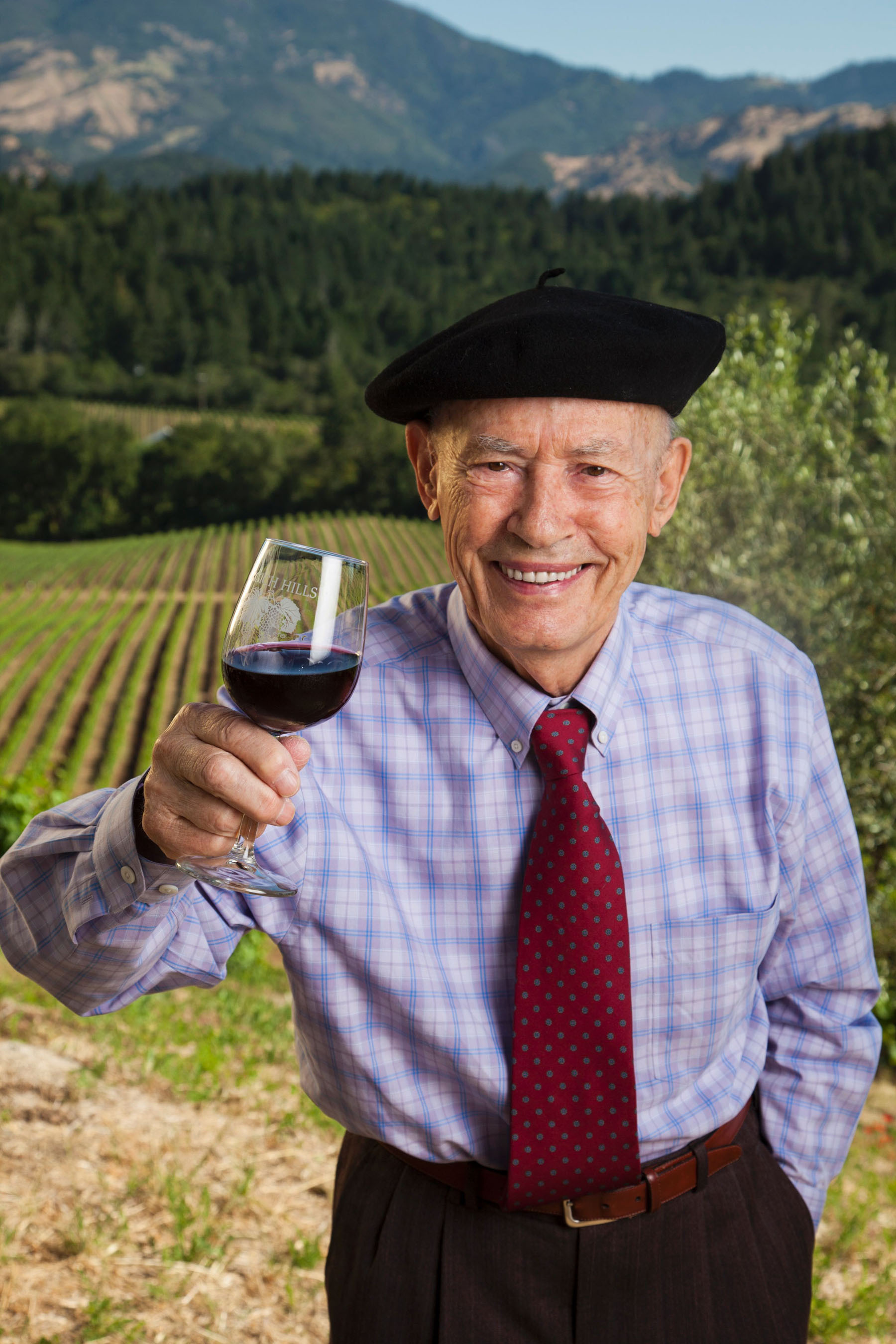 Miljenko "Mike" Grgich turned 90 on April 1, 2013. Along with pioneering vintners such as Robert Mondavi, Brother Timothy from Christian Brothers, Lee Stewart from Souverain Winery and Andre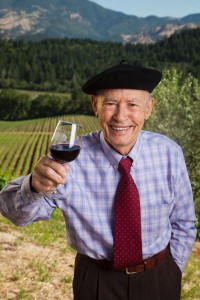 Tchelistcheff from Beaulieu Vineyards, Grigch played a significant role in transforming the Napa Valley into one of the greatest wine-producing regions of the world.
At Chateau Montelena, he crafted the 1973 Chardonnay that outscored the best of France in the now-famous Judgment of Paris that revolutionized the world of wine.  That bottle is now displayed at the Smithsonian National Museum of American History along with his famous beret, suitcase, and his textbooks.
Born April 1, 1923, Grgich grew up in the village of Desne on Croatia's Dalmatian Coast, where generations of Grgich's family grew grapes and made wine. His dream of moving to the US was inspired by success stories of self-made Americans like Henry Ford, Andrew Carnegie and John D. Rockefeller.
Grgich and business partner Austin Hills broke ground in Rutherford to build Grgich Hills Cellar in July 1977 (later changed to Grgich Hills Estate in 2006 after becoming entirely estate grown). The winery continues to receive international awards for its balanced, elegant wines and is recognized as a leader in sustainable vineyard practices.  Grgich Hills' entire acreage is certified organic and the winery has converted to solar power.
Grgich is grooming the next generation to lead Grgich Hills Estates. Daughter Violet Grgich is vice president of operations, and nephew Ivo Jeramaz is vice president of production and vineyards.