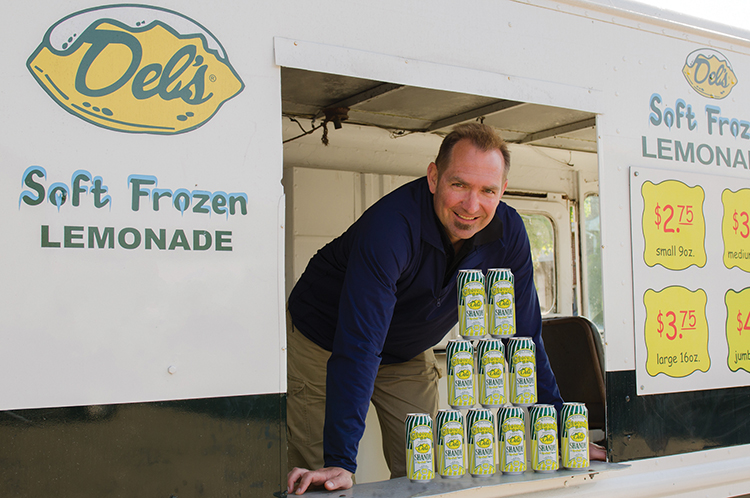 Narragansett Beer announced the release of its limited-edition Narragansett Del's Shandy. The second collaboration in Narragansett's "Hi Neighbor Mash Up" series, the release pairs the New England brew and Del's Frozen Lemonade of Cranston, a tart lemon concentrate, creating a refreshing brew for the warm summer months.
"When it came to our second 'Hi Neighbor Mash Up' collaboration, nothing reminded us of childhood summers on Rhode Island beaches more than Del's," says Mark Hellendrung, president of Narragansett Beer. "Given the sessionable style of our Lager, and the growing popularity of shandies, we knew a collaboration with Del's would create a quintessential summer brew that generations of New Englanders would be thrilled about."
Brewed under the supervision of award-winning Brewmaster Sean Larkin, Narragansett Del's Shandy provides an "effervescent, citrus blast backed by just enough sweet malt to keep it from becoming uncomfortably sour." Narragansett Del's Shandy will be available the week of May 12 in six packs of 16-ounce tallboy cans throughout Rhode Island, Massachusetts, Connecticut and New York. The beer is 5.0% abv.