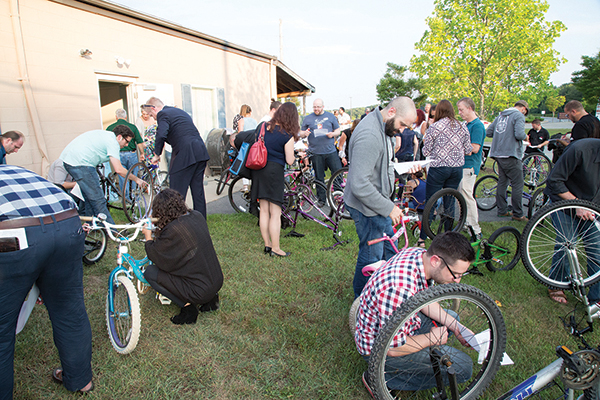 Approximately 125 bartenders from around the country were on hand at Twin River Casino on August 25, refurbishing bikes for needy children as part of Twin River's community service program, Project Broken Wheel.
The assistance nationwide is part of the United States Bartenders' Guild National Leadership Conference. Project Broken Wheel refurbishes bicycles given to Twin River from the community and local police departments. The donated bikes are repaired and given "TLC" before being given back into the community.
More than 750 bicycles to date have been refurbished and donated to local children's organizations, including the Manville Family Literacy Center, Lincoln Adopt-A-Family, Boys & Girls Club, YMCA, Martin Luther King Family Center, Children & Family Services, Saint Lucy Heart, Red Hook Initiative (Hurricane Sandy victims), Salve Regina University Scholarship Program and local underprivileged families in the area.