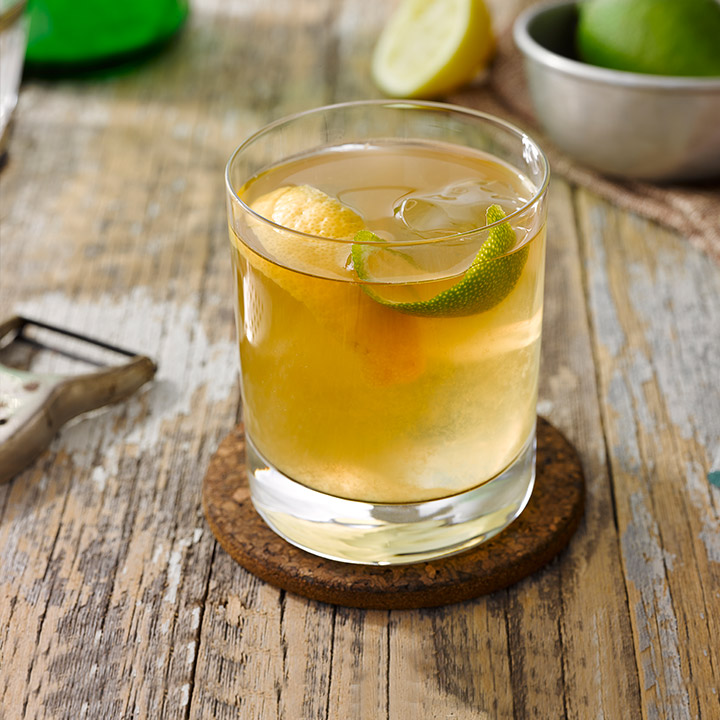 Every year, Tequila gets its time in the spotlight: July 24. Of course we know the category is booming year-round. Take some inspiration from these cocktail recipes to market on- or off-premise, today.
Blood Orange Paloma 
Created by mixologist Ricardo Sandoval of Mexico City
1.5 oz. Tequila Don Julio Blanco
1 oz. Fresh Grapefruit Juice
0.5 oz. Fresh Lime Juice
Sanpellegrino Aranciata Rossa for Top
Chili Powder for Garnish
Method: Combine Tequila Don Julio Blanco, fresh lime juice and fresh grapefruit juice into a cocktail shaker with ice. Shake well. Strain contents into a Collins glass over fresh ice. Top with San Pellegrino Aranciata Rossa. Garnish with chili powder.
---
Casa Cosmo
 2.5 oz. Casamigos Blanco Tequila
1.5 oz. Cranberry Juice
.5 oz. Fresh Lime Juice
.5 oz. Simple Syrup
Method: Combine all ingredients into tin shaker and add ice. Shake vigorously for 10–12 seconds, then strain into martini glass. Garnish with a lime wheel on a skewer.
---

Avion Sunset
2oz. Avion Silver or Avion Reposado Tequila
1oz. Lillet Rouge
Squeeze a half-lime
2oz. Ruby Red grapefruit juice
¼ oz. Agave Nectar
Method: In a highball, add ice and one-ounce Lillet rouge. In a cocktail shaker, add the remaining ingredients. Shake all the ingredients with ice and strain into the highball slowly, as to not incorporate the Lillet (keep it layered). Garnish with the half-lime.
---
Noble Twist
1.5 oz Casa Noble Añejo Tequila
0.5 oz lemon juice
0.5 oz lime juice
0.25 oz green chartreuse
0.5 oz simple syrup
Lemon peel
Method: Place all ingredients, except lemon peel, in glass; add ice and swizzle. Squeeze lemon peel; rub around rim and drop into glass.
---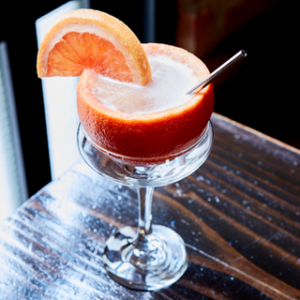 A Grape[fruit] Time
Cocktail by Lucinda Sterling, Middle Branch.
2 oz Patrón Silver
2 drops of Hellfire Habanero Shrub Bitters
.5 oz fresh lemon
1 oz fresh grapefruit
.375 oz Orgeat syrup
.375 oz Tamarind syrup
Method: Shake all ingredients in shaker with ice, strain into hollowed out grapefruit half. Garnish with the other half of the grapefruit or grapefruit slice.