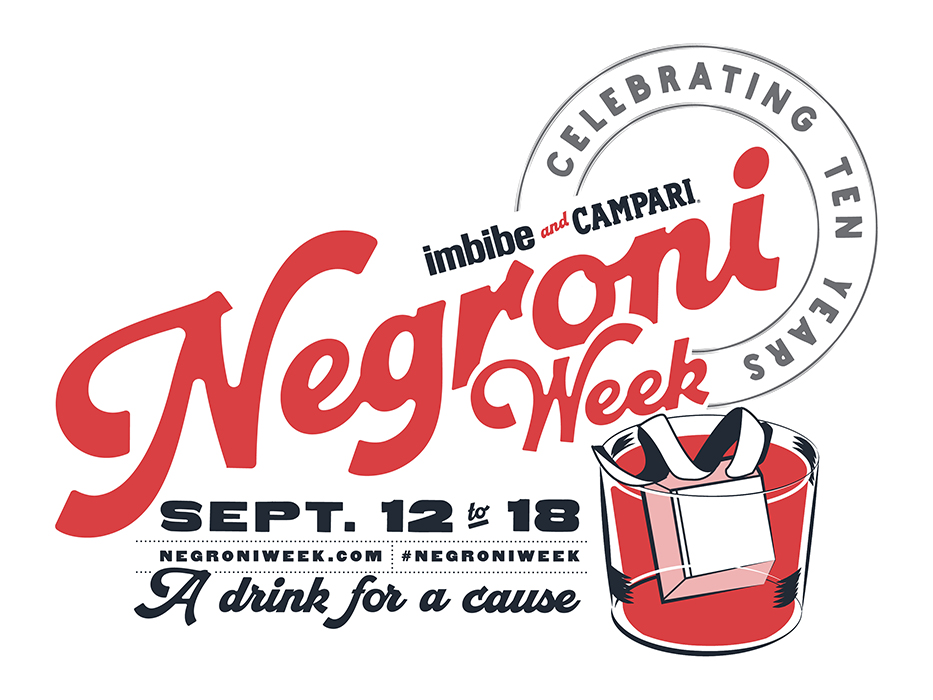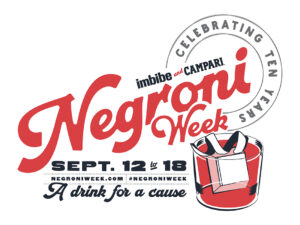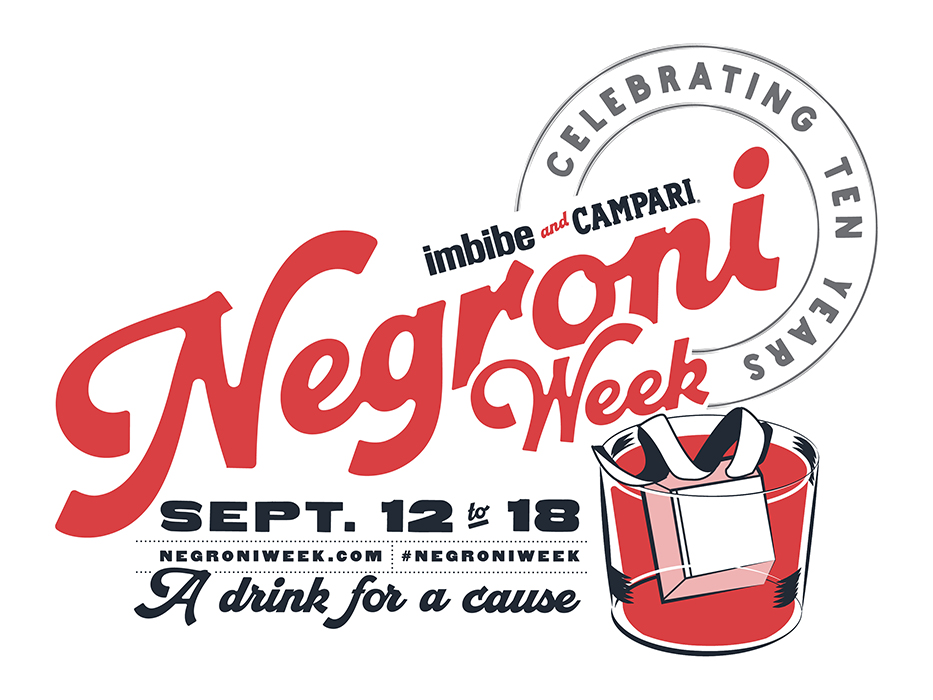 Campari and Imbibe magazine present the tenth annual Negroni Week. The international charity initiative is set to take place Sept. 12-18 in bars, restaurants and retailers around the world, all dedicated to celebrating the world-renowned cocktail with the common goal of raising funds for charitable initiatives. This year, the initiative has changed from a multi-charity model to one official non-profit partner: Slow Food, a global movement dedicated to sustainability, equity and diversity in food and drink, with the goal that all people have access to good food that is also environmentally safe and fairly priced.
To sign up as a participating Negroni Week venue, visit www.NegroniWeek.com, create an account select from 50 Negroni Week non-profit partners and make a donation, until Sept. 9 at 12:00 PM PDT, when registration closes.
Participants who have registered by Sept. 9 are also encouraged to return to the website throughout and after Negroni Week to donate additional funds raised. Negroni Week has raised more than $3 million dollars in more than 70 countries for a variety of charitable causes since its inception.
Additionally, Campari will co-host the fourth annual Campari National Day of Service, in partnership with the USBG National Charity Foundation, on Sept. 13. The two organizations will lead a mix of virtual and in-person volunteer activities across the U.S. to support both local and national organizations. The initiative encourages bartenders, trade and distributor partners, to give back to their communities. To sign up, visit www.camparidayofservice.com.