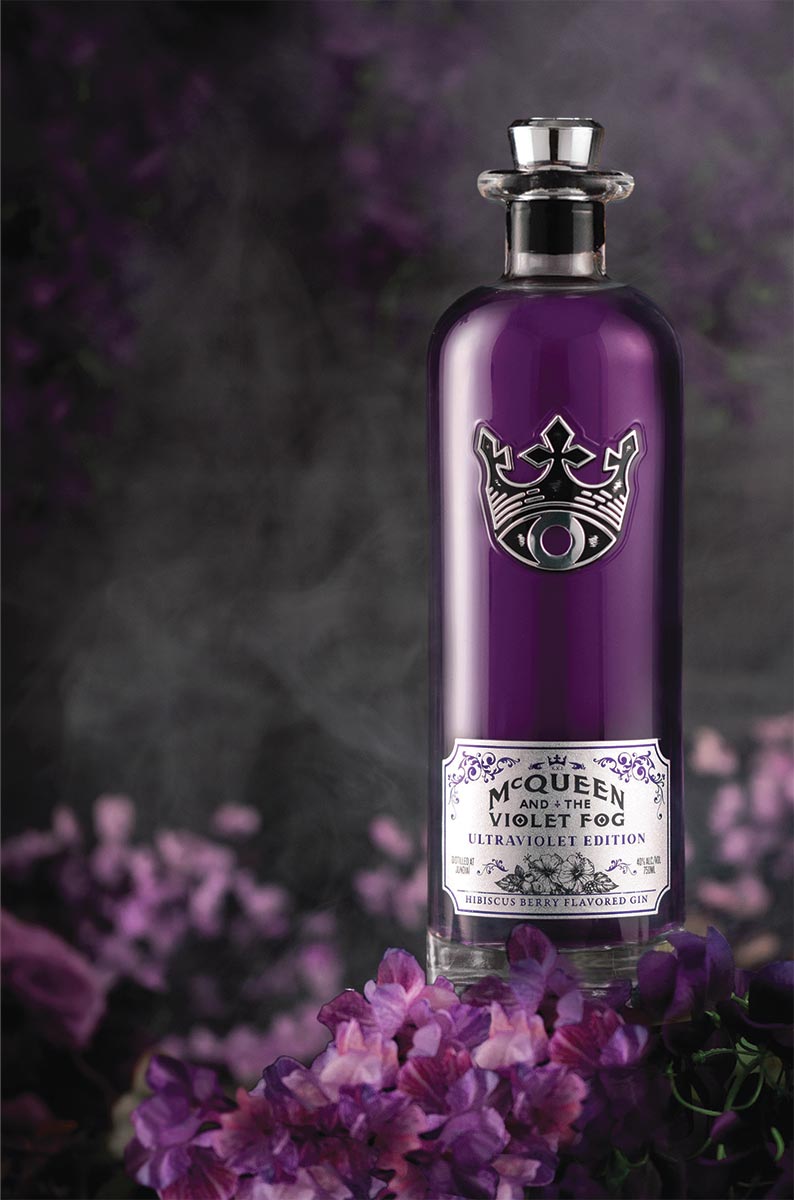 Slocum & Sons added new premium import offerings for spring. McQueen and the Violet Fog Ultraviolet Edition uses the brand's award-winning formula, distilling 21 different botanicals in a single traditional pot still, with rose petal, coriander and rosemary, lemongrass, pomelo and jasmine flower at the tasting fore. Added for the Ultraviolet Edition are the natural flavors of hibiscus and red berries. The blend of natural juices and carmine gives the gin a vibrant violet color with added complexity for tart, sweet and earthy notes from the hibiscus flower and berry flavors. A new premium blended Scotch whisky, The Deacon, joins the portfolio. Made from hand-selected whiskies, the masterful blend of both smoky mainland Speyside and peaty Islay malt whiskies is packaged in an embossed, copper-hued bottle inspired by the traditional copper pot stills used to create the complex, rich and smoky dram.
McQueen and the Violet Fog Ultraviolet Edition offers a violet hue, which changes color with a splash of tonic or citrus. Aromas of fresh red berries, tropical fruits and a hint of jasmine are followed by a complex palate with bright and tart flavors and a smooth and lingering subtle sweet finish.
The Deacon Blended Scotch Whisky's eye-catching packaging holds a blend of both smoky mainland and peaty Islay malt whiskies and single malts from the mainland Speyside. A palate of juicy orange, delicate spice and tangy peat is followed by a sweet and smoky, long, smooth finish.