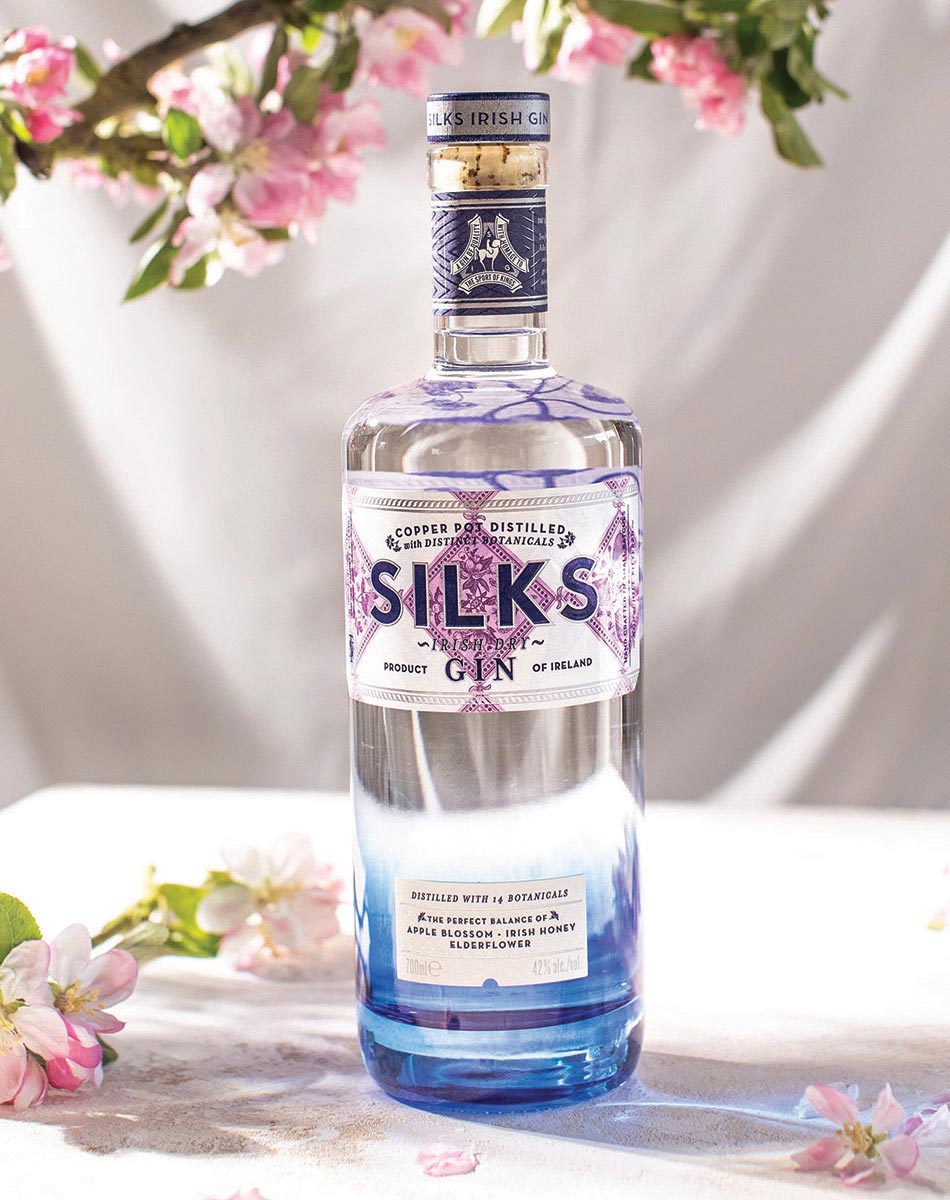 Johnson Brothers of Rhode Island welcomed two new spirits imports. The first: Silks Irish Dry Gin, from the family-owned Boann Distillery in the historic Boyne Valley of Ireland. This marks its first Irish gin export to the U.S. portfolio in partnership with Prestige Beverage Group. Silks Gin is distilled by hand in small batches in Boann Distillery's custom copper pot still and contains 14 botanicals, offering aromas and flavors of orange peel, fresh blossom, and notes of apple complementing the juniper backbone with a honey finish. A contemporary gin with bright citrus aromas, its packaging is inspired by the colorful jockey silks worn at the historic Bellewstown racecourse, beside the distillery. The second addition new to Rhode Island is from the Caribbean in the form of Ron Diaz Peach, offering Barbados rum with juicy peach flavors. At 21% ABV, Ron Diaz Peach joins the portfolio of fine flavored Caribbean rums.
Silks Irish Dry Gin, 42% ABV, made from hand-foraged botanicals including apple blossom from the trees, honey from the farm's bees, and elderflower and hawthorn blossom from the orchard hedgerows.
Ron Diaz Rum Peach is available in 1.75L, 1L, 750ml and 50ml sizes. The blend of fine Caribbean and peach flavors joins 10 other Ron Diaz Rum expressions including Gold, Silver, 151 Proof, Coconut, Lemon and more.