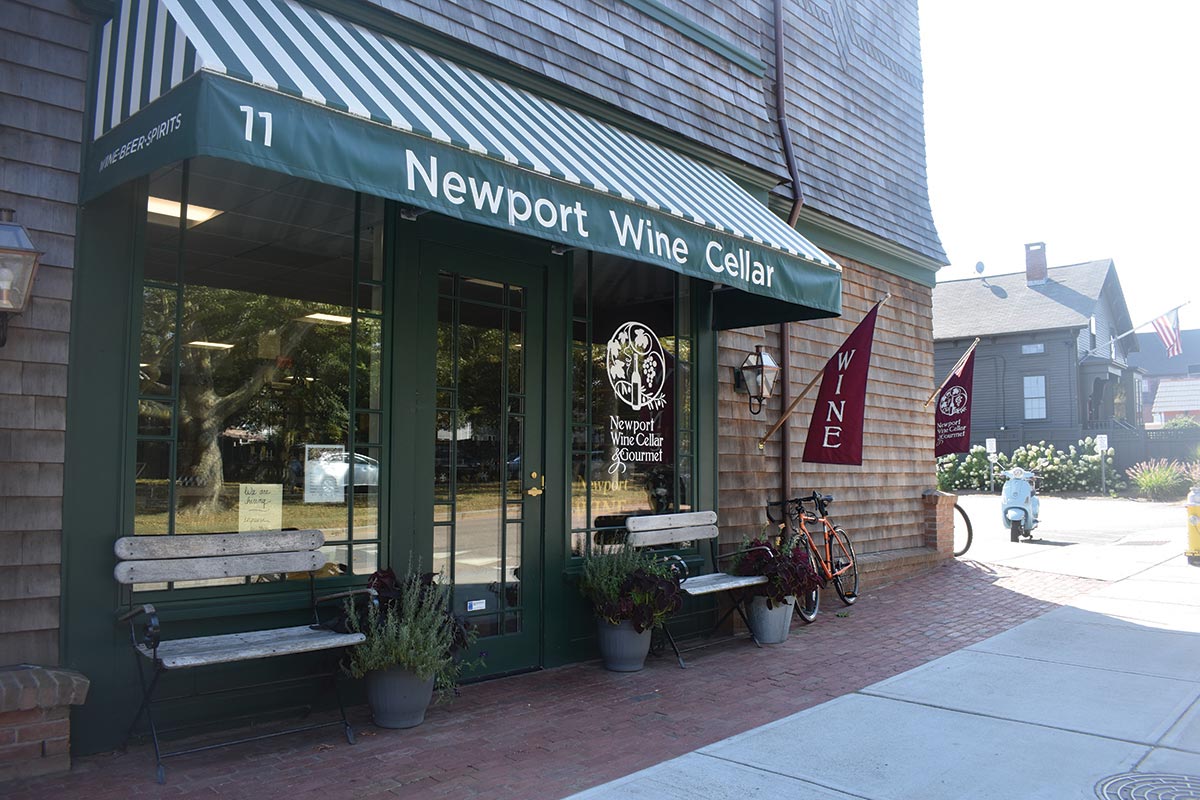 Newport Wine Cellar & Gourmet
11-13 Memorial Blvd
Newport, RI
Square footage: 3,000
Years in operation: 10
By Sara Capozzi
Maria Chiancola was a college professor who had just finished her Ph.D. in English literature when she decided to follow her passion for wine and open her own shop in November 2008. Chiancola was inspired by shops she had frequented on the West Coast, which focused on wine education and "small-production, harder-to-find wines."
"At the time I felt as though while there are a lot of wonderful shops in Rhode Island, a lot of great liquor stores, there seemed to be an absence of a store that's a place for a conversation about wine," she said. "I felt like Newport could use something like that … A place that would provide things a little more off the beaten path."
Chiancola's first store was a 350-square-foot space on Bellevue Avenue across from Hotel Viking. A year later, the space next door opened up and she decided to open a cheese shop there, since, "I believe food and wine should be paired together," she said. The cheese shop eventually became Le Petit Gourmet, a specialty market and cafe, similar to the Gourmet she now runs.
In January 2016, Chiancola moved both shops to her current location on Memorial Boulevard, where she now splits her time between the Newport Wine Cellar and the adjacent Gourmet, which provides a full lunch menu along with prepared foods such as steak au poivre, coq au vin or lasagna. The Gourmet offers counter service and a BYOB option, so guests can purchase a bottle of wine in the wine shop and enjoy it with their lunch in the Gourmet, or buy meals and a paired wine to put together dinner at home.
Visitors of the Newport Wine Cellar will find an ever-evolving inventory of wines with smaller-production labels and from family-owned wineries, along with select boutique spirits and craft beer. Both businesses focus on products that have been produced responsibly, using sustainable agricultural practices, an important movement to Chiancola and her customers, which has become more mainstream in recent years.
"I think I was very fortunate I just happened to hit a trend that was already in motion," Chiancola said. "The slow food movement is a real movement that started in Europe, jumped to the West Coast and made its way back to the East Coast, [that] celebrates small agriculture, small production and really careful quality control because things are made in smaller batches."
When Chiancola isn't working in the wine shop and Gourmet, she spends time on her latest side project, producing wine under her own wine label, Tipsy Rose. She sources the grapes from several vineyards in Napa and produces several varietals each year. Last year's harvest yielded a rosé, a red, a Grenache, a Syrah, a rosé of Grenache and a Viognier.
The Newport Wine Cellar gives customers the chance to learn more about wine with complimentary in-store tastings each Friday and Saturday evening, along with paid seminars for those who are interested in learning more about wine varietals, trends and their own palate.
Along with education, Chiancola said she enjoys "helping forge a relationship between the consumer and the producer" because winemakers like to know how customers experienced their wine. "Oftentimes I'll have the opportunity to meet the winemaker and tell them, 'I have a customer that loves your wine and comes in for it all the time and here's what they did.' And to be able to share those stories in both directions I think creates a relationship between people who may never meet but certainly have a connection," she said. "And I like that."