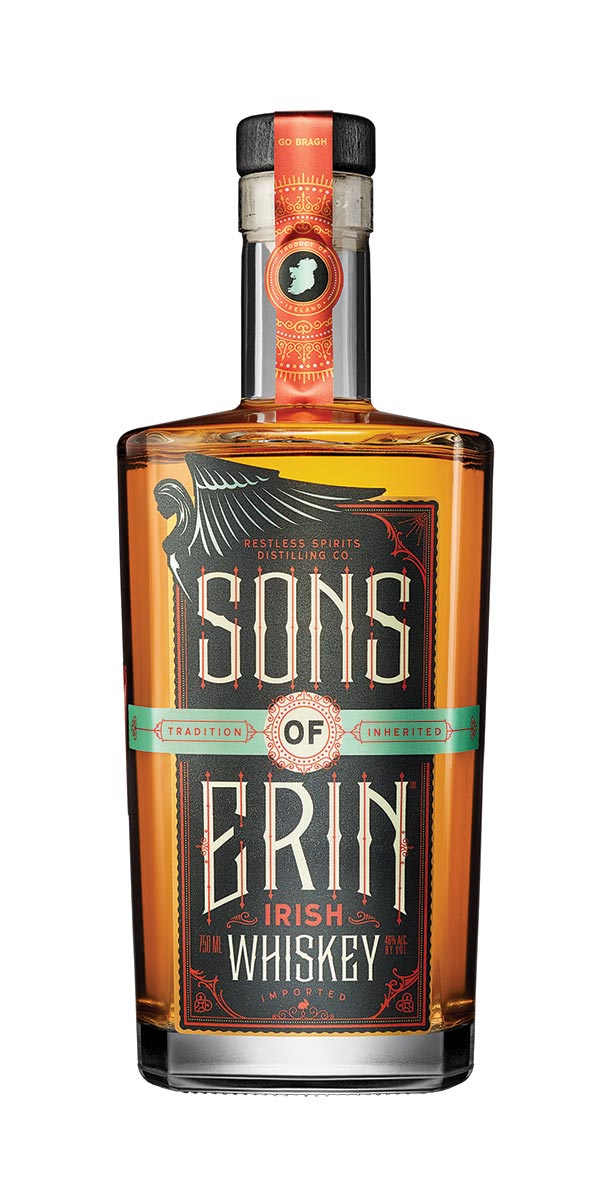 Oceanstate Wine & Spirits expands its portfolio to carry two new craft spirits from Restless Spirits Distilling Company, located in Kansas City, Missouri, billed as an Irish-style craft distillery: Builders Botanical Gin and Sons of Erin Irish Whiskey. Builder's Botanical Gin was created with the company's Irish immigrant ancestors in mind. With the credo of building a product with a strong foundation, its handcrafted gin is made from the best ingredients. Sons of Erin Irish Whiskey was inspired by Irish folklore that suggests that Erin, the nickname for Ireland, was given to the Emerald Isle by the ancient Milesians to honor their mythological goddess Ériu.
Builders Botanical Gin offers the perfect amount of lavender, citrus and herbaceous flavors, easily enjoyed by gin fans or new-to-the-spirit drinkers alike. The brand was named the official gin of the Boston Red Sox in a multi-year sponsorship.
Sons of Erin Irish Whiskey pays tribute to all those of Irish descent, created in collaboration with Great Northern Distillery of Dundalk, County Louth. It is a distinctive four-year Irish whiskey that is sweet in taste and light on the palate.