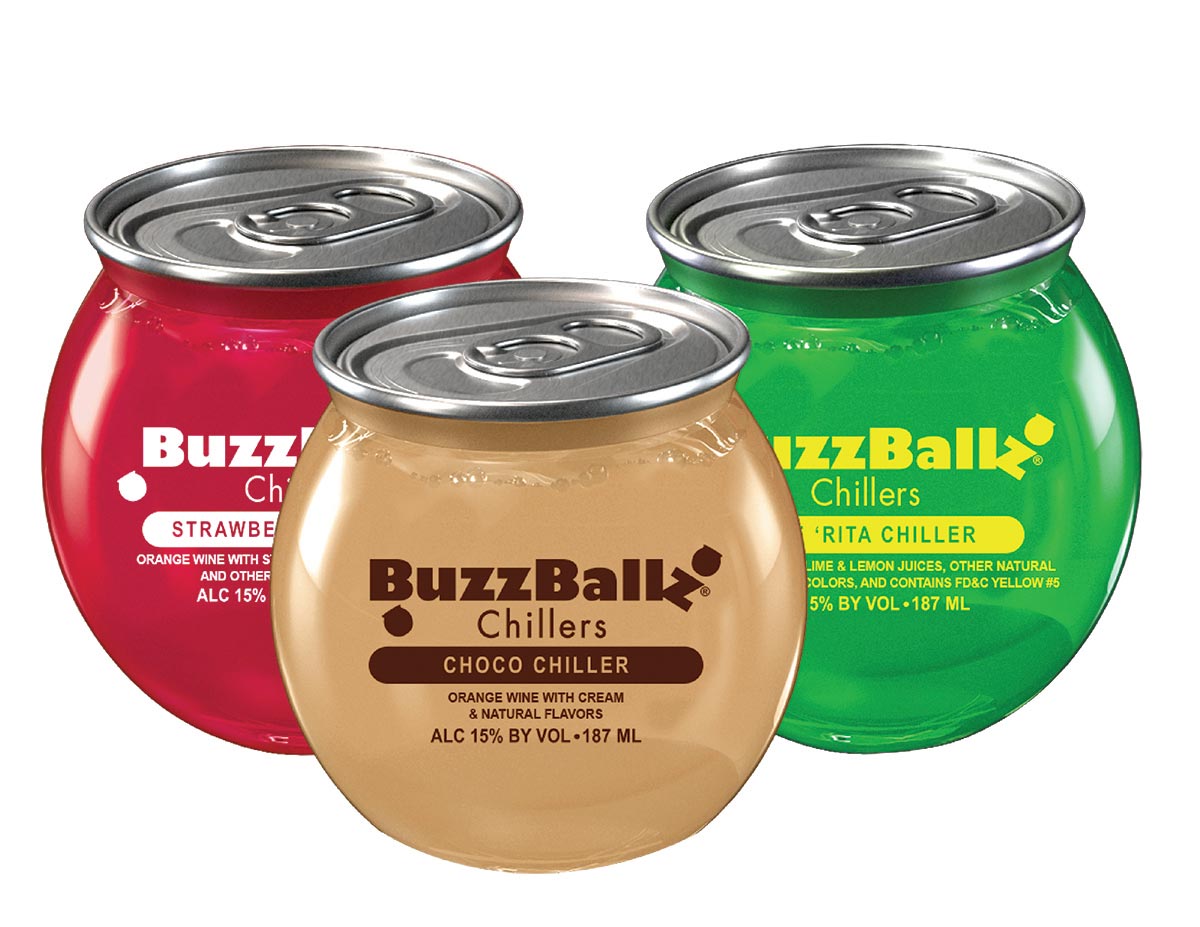 Oceanstate Wine & Spirits welcomed new selections to its ready-to-drink offerings from award-winning woman-owned brand founder Merrilee Hick: BuzzBallz and Uptown Cocktails from Southern Champion Distillery. BuzzBallz is made with real fruit juice or cream and features premium spirits. Offering bold flavor with a few shakes and a pour at 15% ABV, the brand is known for colorful, ball-shaped cans for each of its many flavors. BuzzBallz was awarded a Nielsen Brand Growth Silver Award in 2020 for its sales milestone, among recent industry accolades. Uptown Cocktails is another new premium, ready-to-drink cocktail entry, each flavor expertly blended with all-natural ingredients. Sold in 1.5-liter bottles at 13.9% ABV, they are designed to be chilled, shaken and shared. Also new is Ninth Wave Irish Gin from craft distillers Hinch Distillery Co., located in Ballynahinch, Northern Ireland. Named from Irish mythology after the giant wave that separates Earth from the other world, a utopia off the Irish coast, the eye-catching bottle houses a nine-botanical gin.
BuzzBallz is a woman-owned alcohol brand founded by Merrilee Kick in 2009. With 100% juice and premium ingredients and its containers made with 100% recyclable materials, all products are kosher certified. It's available in flavors such as Choco Chiller, Lime 'Rita Chiller, Peach Chiller, Pineapple Colada Chiller and Strawberry 'Rita Chiller.
Uptown Cocktails ready-to-drink cocktails offer a sophisticated blend of wine and natural ingredients – no corn syrup, no artificial flavors and kosher. Available in four flavors: Chocolatini, Mango Margarita, Strawberry Margarita and Margarita.
Ninth Wave Irish Gin is named after the giant wave that separates Earth from the "Otherworld," a utopia off the Irish coast in Irish mythology. With nine botanicals, including juniper berries, lemon verbena, cardamom and orange peel, Ninth Wave Gin is incredibly smooth and strikes a delicious balance of aromatic spice and citrus.