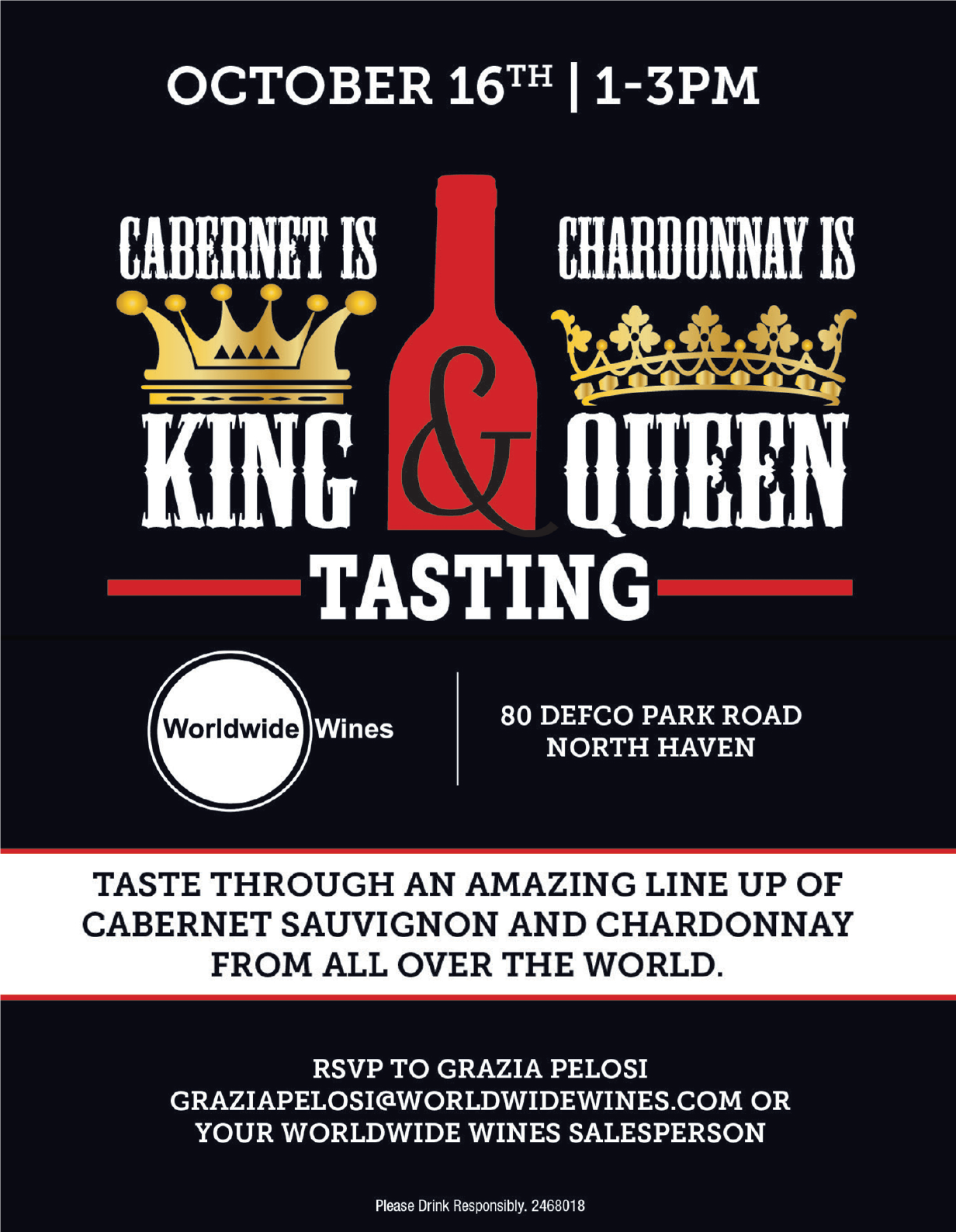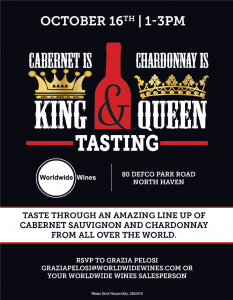 WHAT: Worldwide Wines is hosting a "Cabernet is King and Chardonnay is Queen" fall portfolio tasting for trade professionals and accounts. This is a trade-only event.
WHEN: Wednesday, October 16, 1:00 – 3:00 pm
WHERE: Worldwide Wines, 80 Defco Park Road, North Haven, CT
RSVP to your Worldwide Wines sales representative or here.