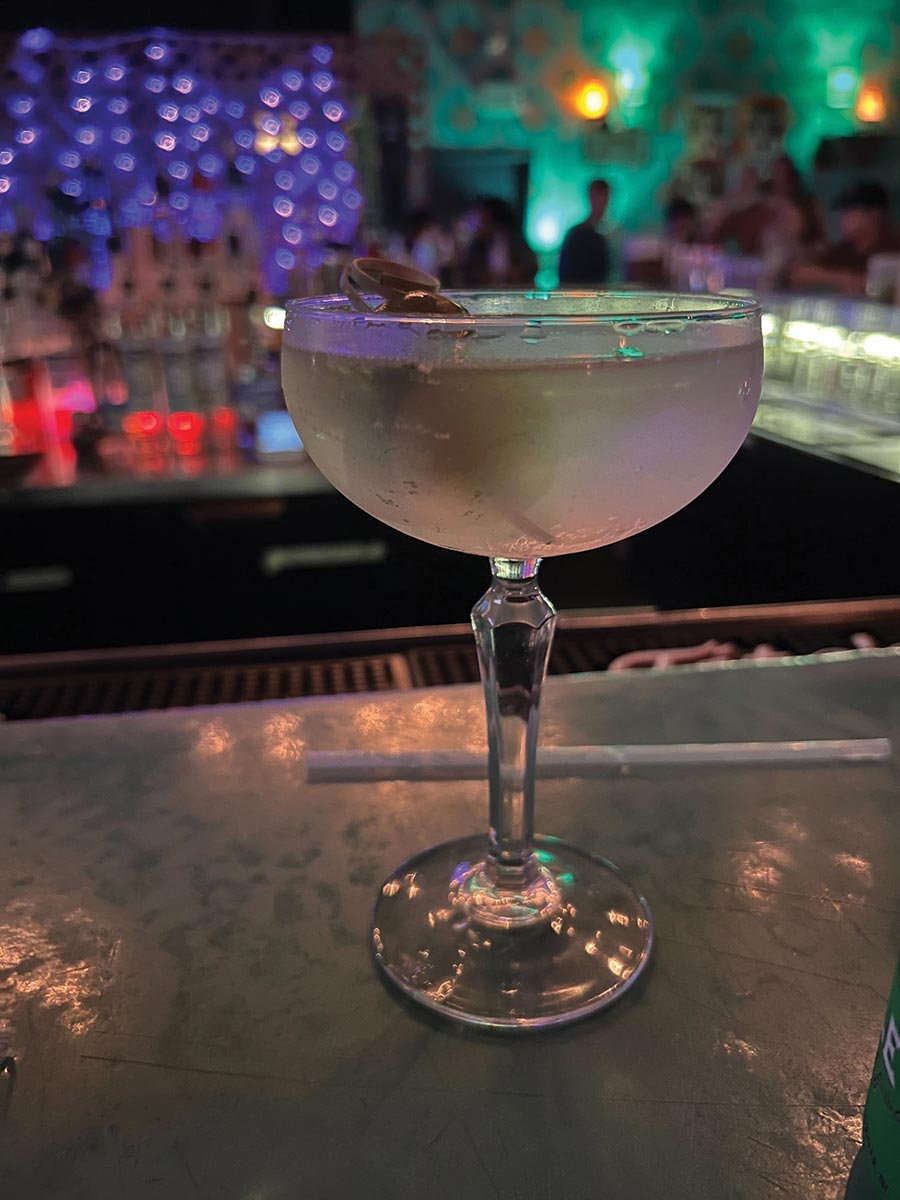 Ogie's Trailer Park in Providence hosted an industry night with The Industrious Spirit Company (ISCO) on Oct. 17. Head Distiller Dan Neff showcased ISCO spirits during a tasting and the bar team at Ogie's served up cocktails showcasing ISCO Ornamental Gin, ISCO Ostreida Vodka, ISCO Structural Vodka and ISCO Blue Velvet Bourbon. Run by a collaborative local team—Manya Rubinstein, Dan Neff, Eric Olson, H. Douglas Randall and John Curtin—ISCO produces its sustainably sourced vodkas, gins and bourbons at Providence's first distillery since Prohibition, located on the site of a former industrial mill complex just a mile from downtown Providence. The ISCO line is distributed in Rhode Island by Horizon Beverage Co. – Copley division.
The Hot and Dirty martini was made with chili-infused ISCO Ostreida Vodka garnished with blue cheese olives.
The Industrious Spirit Company Head Distiller Dan Neff featured the handcrafted, small-batch spirits made in Providence.